My writing process, how I got to writing books for children, favourite characters and even what the dog, Bonkers, has to say…
Twelve Days of Christmas on Christopher Cheng's blog: My favourite memory of Christmas, told on Chris's blog by kind invitation.
The good book corner, 2014: On what it means to be a writer, my comfort food, celebrity fans and a whole lot of utterly fun questions.
Kids Stop Press, 2014: On adding fiction and humour to history.
Kids Stop press, 2014: On Squiggle, punctuation and letting little squiggles free.
All About Book Publishing. Let's go Bonkers! On writing Bonkers! and winning the SCBWI Crystal Kite Award 2014 for Asia and Middle East for the book.
Indian Moms Connect. On writing, winning the Crystal Kite Award, career changes and more.
RivoKids. On being in the Top 3 of the Parent and Kids Choice Award 2014 for Icky, Yucky, Mucky! and Akbar and the Tricky Traitor. Writing style, favourite characters and tips for parents to encourage their children to read.
Hippocampus School Services. On inspiration, using humour as a writing tool and delighting in the hope that I might help children discover how amazing and exciting history is.
The making of the History Mystery series. Interview by Devika Cariapa, historian and writer.
Bonkers! on the Duckbill blog. Interview by Himanjali Sankar and Rousseau, the stupendous time telling dog.
The Alternative, August 2013. On Icky, Yucky, Mucky! – writing, reading, and favourites.
Saffron Tree blog, October 2012. On Icky, Yucky, Mucky! stuff and writing.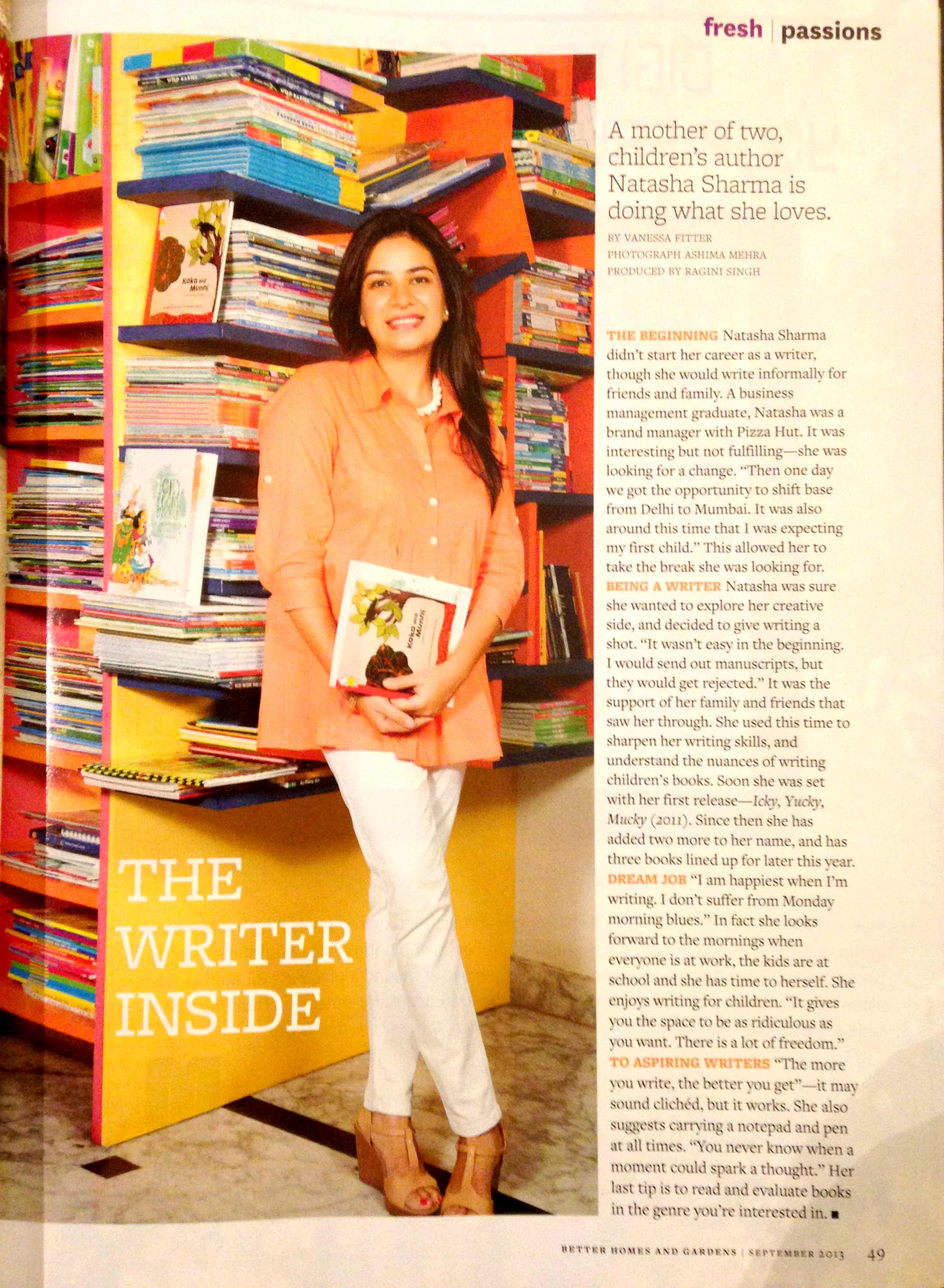 Better Homes and Gardens magazine, Sept 2013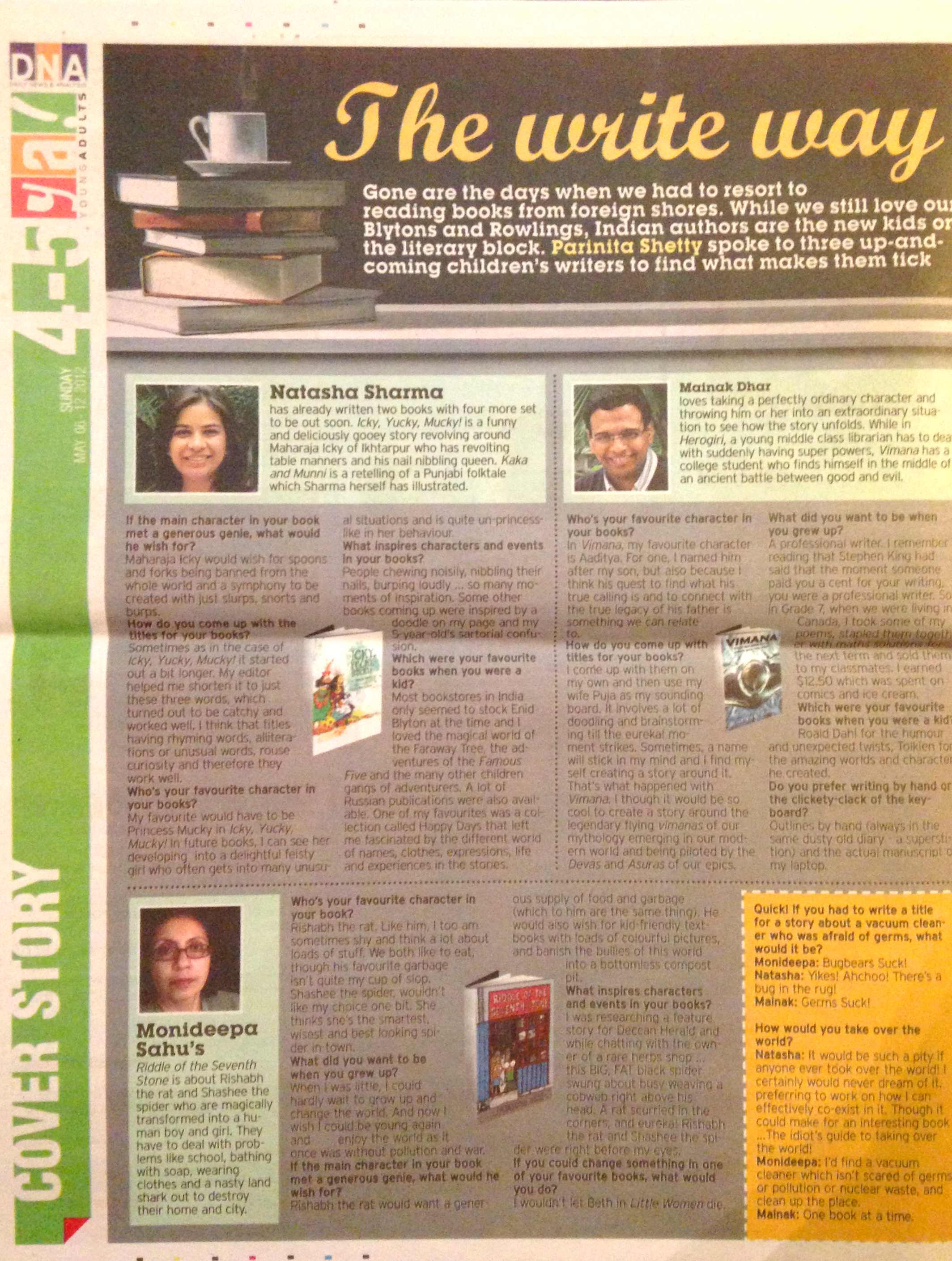 DNA YA! May 6, 2012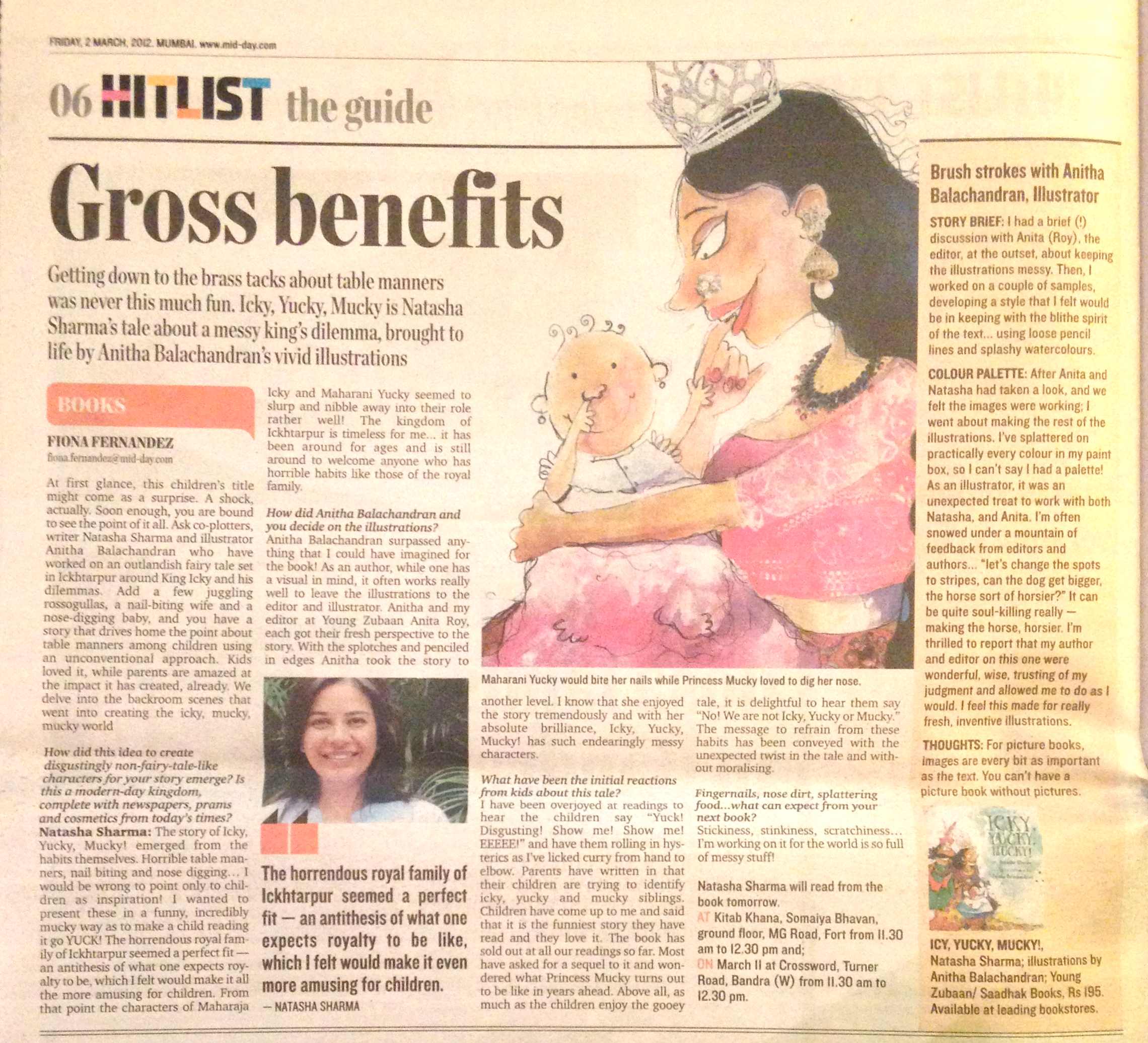 Midday, March 2, 2012