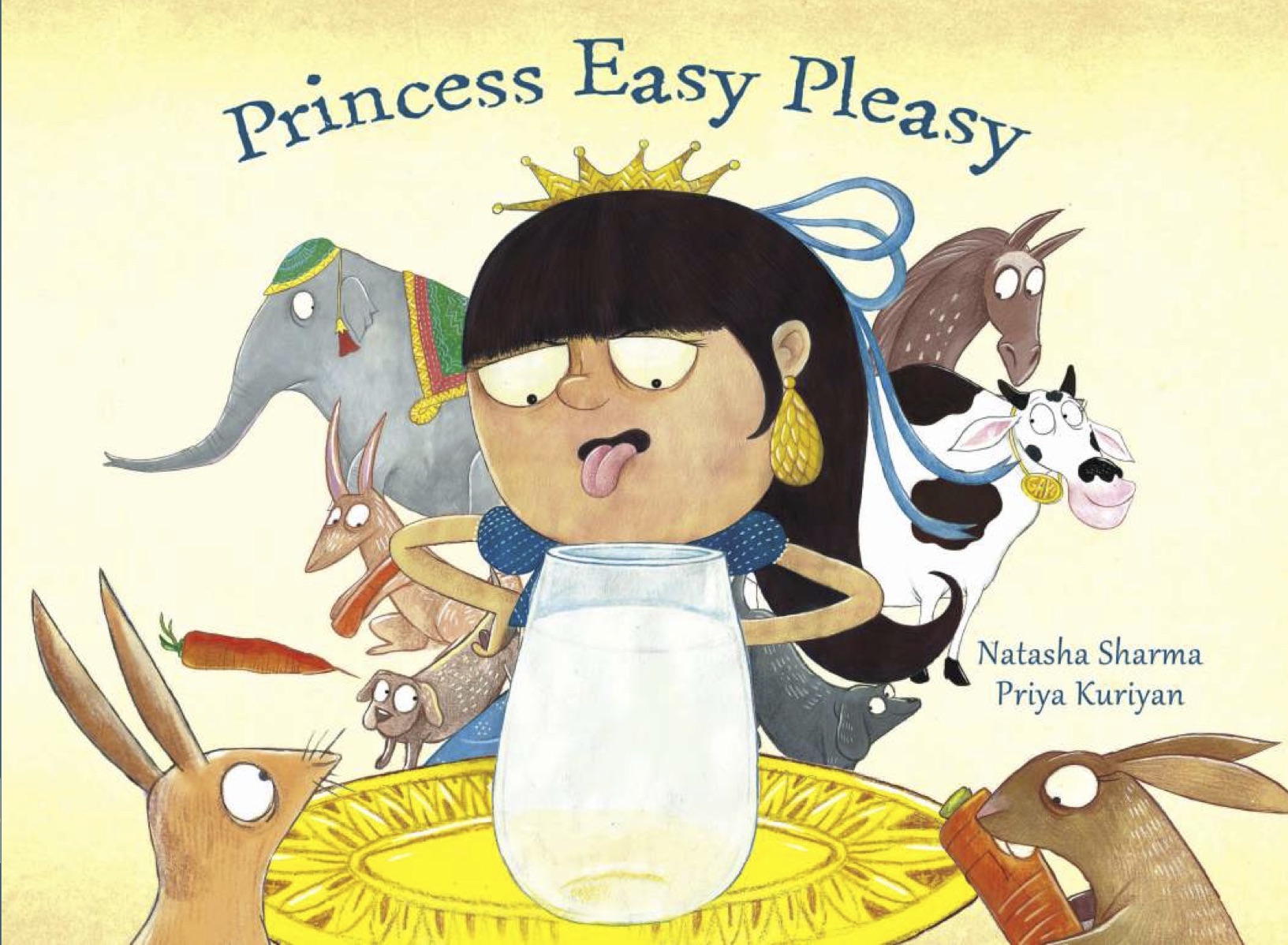 Princess Easy Pleasy is here!
From her palace grounds in India to a whirlwind trip around the world, we find that Princess Easy Pleasy is all but easy to please!
She drives the royal packer up the wall with her whims that are as seasonal as her royal vacations.
From pet elephants to an overloaded plane—this rollicking story with gorgeous illustrations by Priya Kuriyan guarantees a good laugh.
Publisher: Karadi Tales (2015)
ISBN: 978-81-81903570
Language: English
Rs. 395
---
Buy the book.
Available in all bookstores and online book retailers
"Vacations were sometimes a nightmare when the kids were younger, they'd want to pack in toys, the favourite pillow, a blanket, a stuffed toy, two dogs and a drawer full of nothings. Obviously we'd turn the request down and they would then have meltdowns making us wonder if we should be holidaying at all. So, when Princess Easy Pleasy by Natasha Sharma and Priya Kuriyan arrived at our home, it was a nostalgic read for me!
…Each page is a delight. The detailing is wonderful and you'd want to read it again and again to discover more – a cow that has the seat belt strapped on and is drooling from the corner of her mouth in sleep, a royal packer who is getting increasingly annoyed with each turn of the page, and a dog that happily marks the airplane's tyre – the fun is endless. Get it today! You'll love it." 
How Princess Easy Pleasy came about being written!
Inspiration!