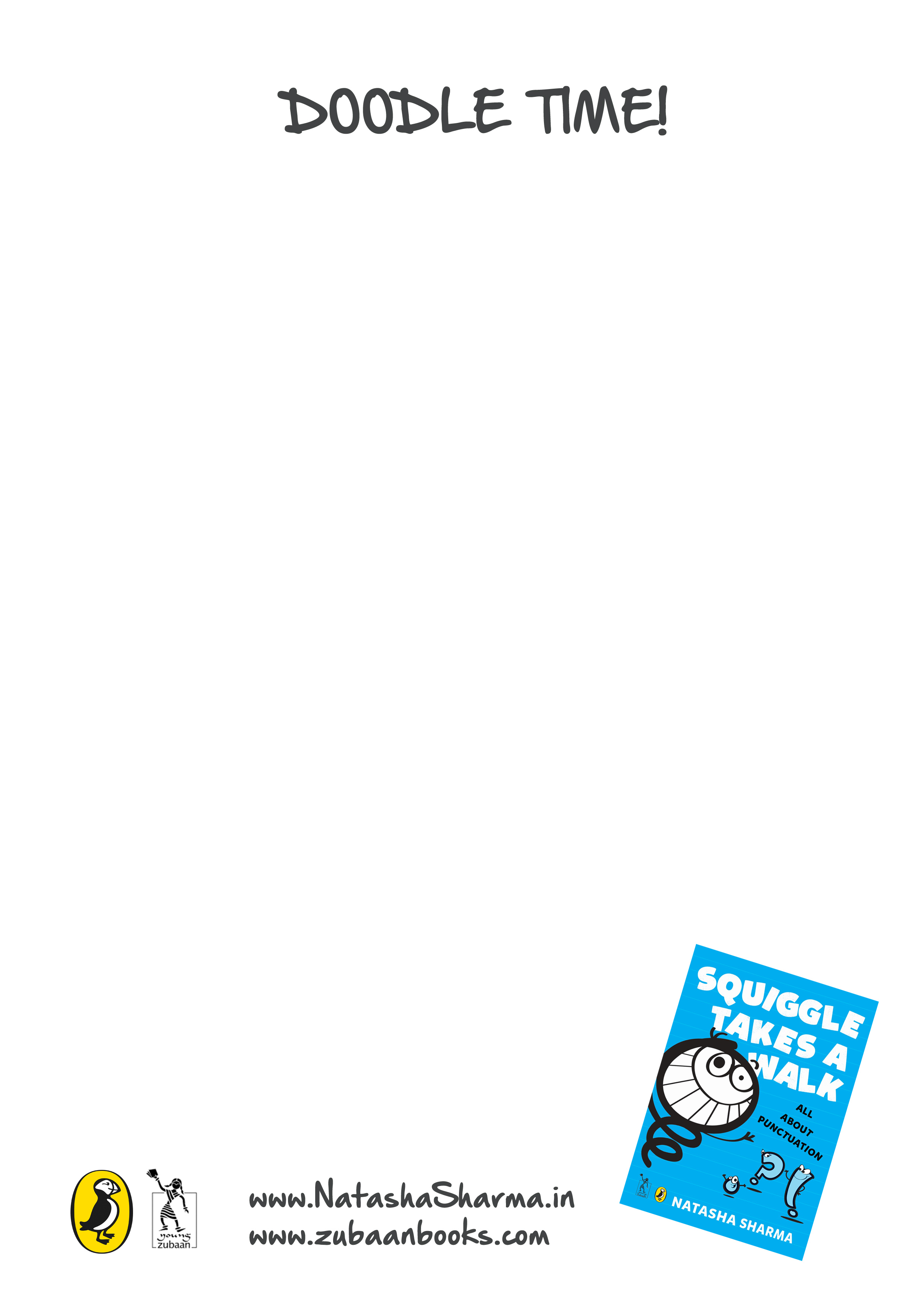 Get your creative juices flowing and let your mind wander free!
Print out copies of the sheet on your left as your doodling space. (Right click and save image)
You can draw Squiggle using the image on the cover (shown on the sheet) as a guide. Try her with her many expressions!
You can also make your own doodles.
If you'd like, scan your doodles and post it in the comments section here.
Need ideas for her expressions? Read the book, Squiggle Takes a Walk!