Get your rooster comb on!
Here is how to make yourself a rooster comb. 
You will need:
An A4 size sheet of thick red paper. You could also use foam paper.
Scissors
Clips or alternatively a cap and safety pins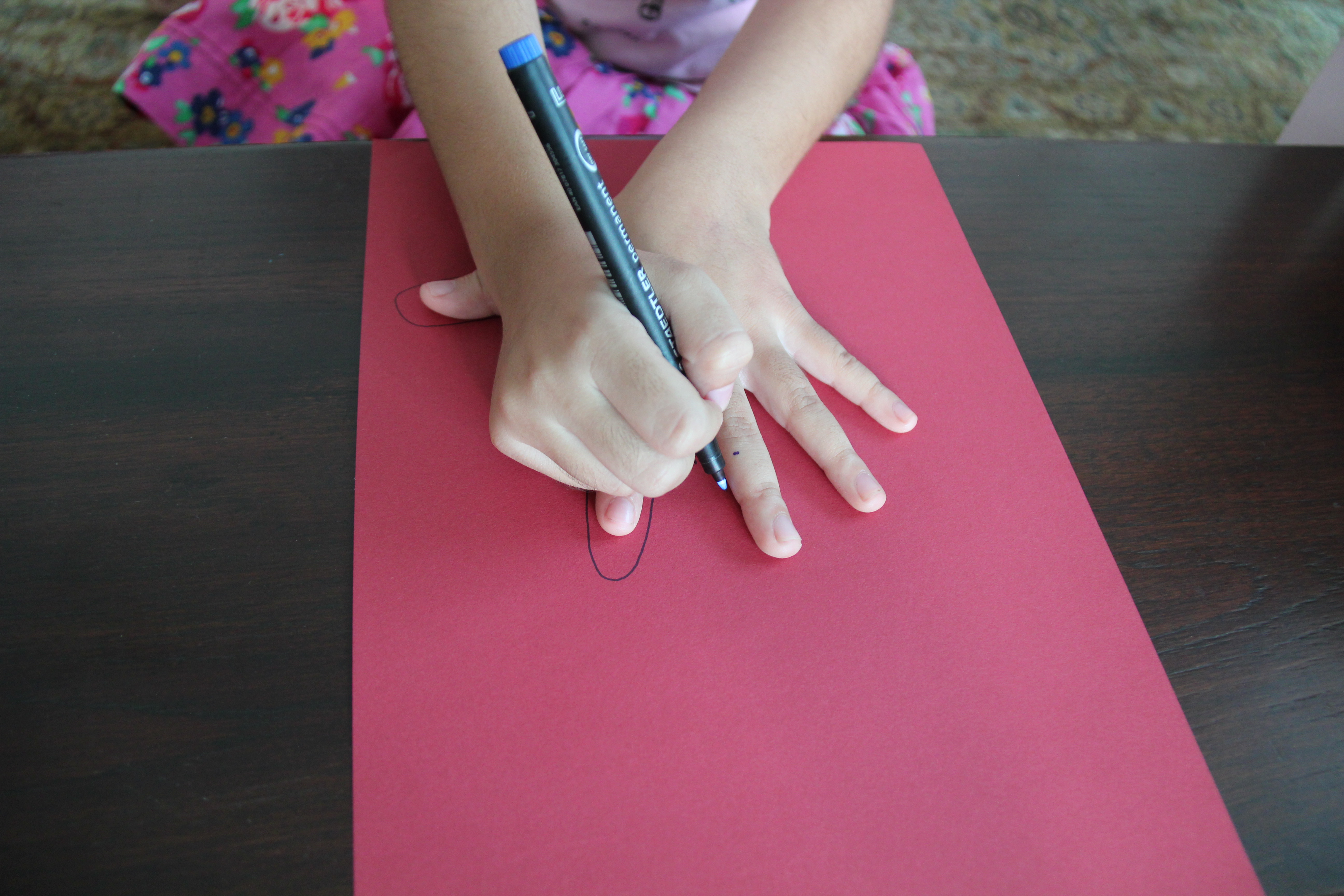 1. Trace around your hand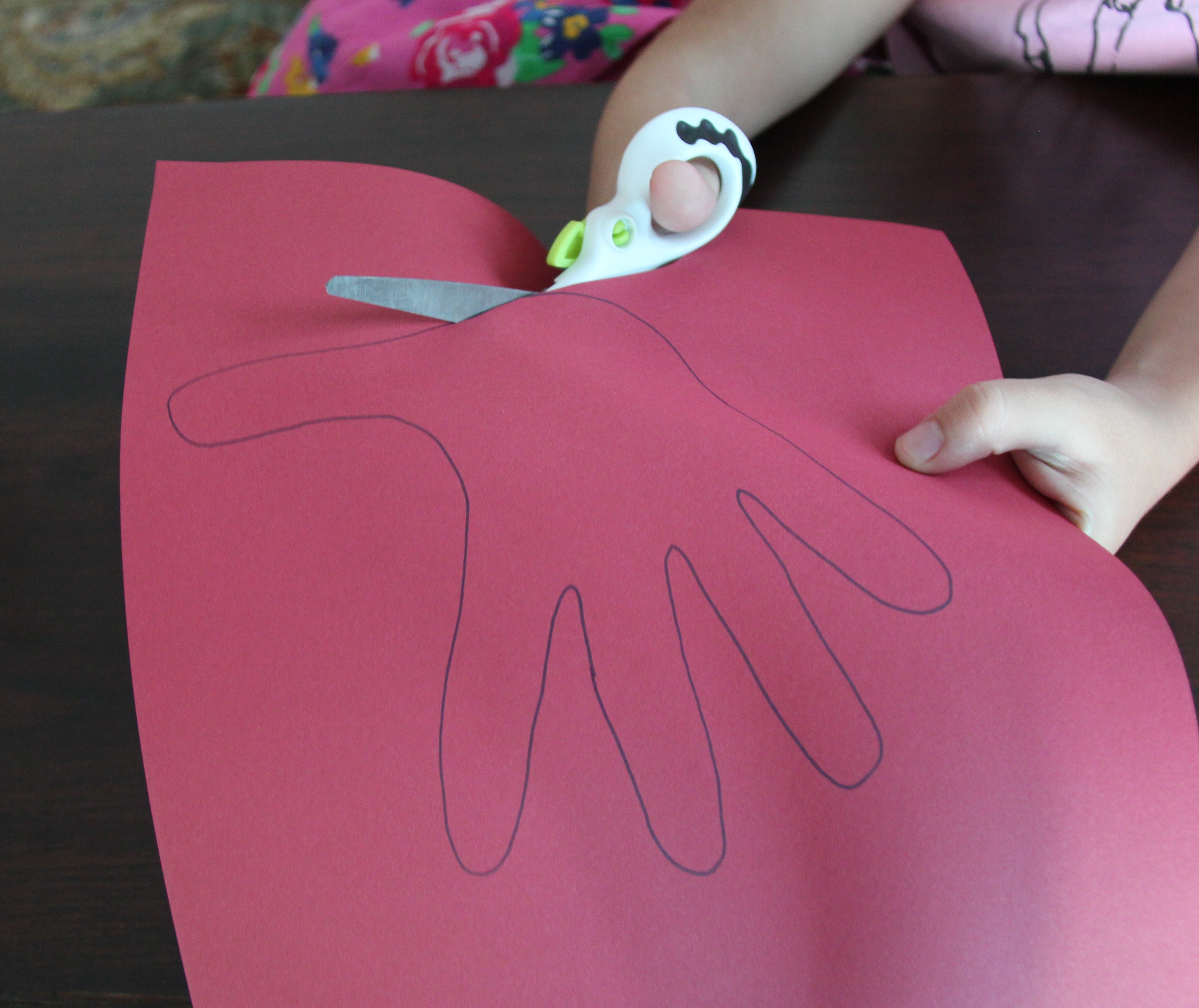 2. Use a child-safe scissor or get an adult's help to cut around the tracing.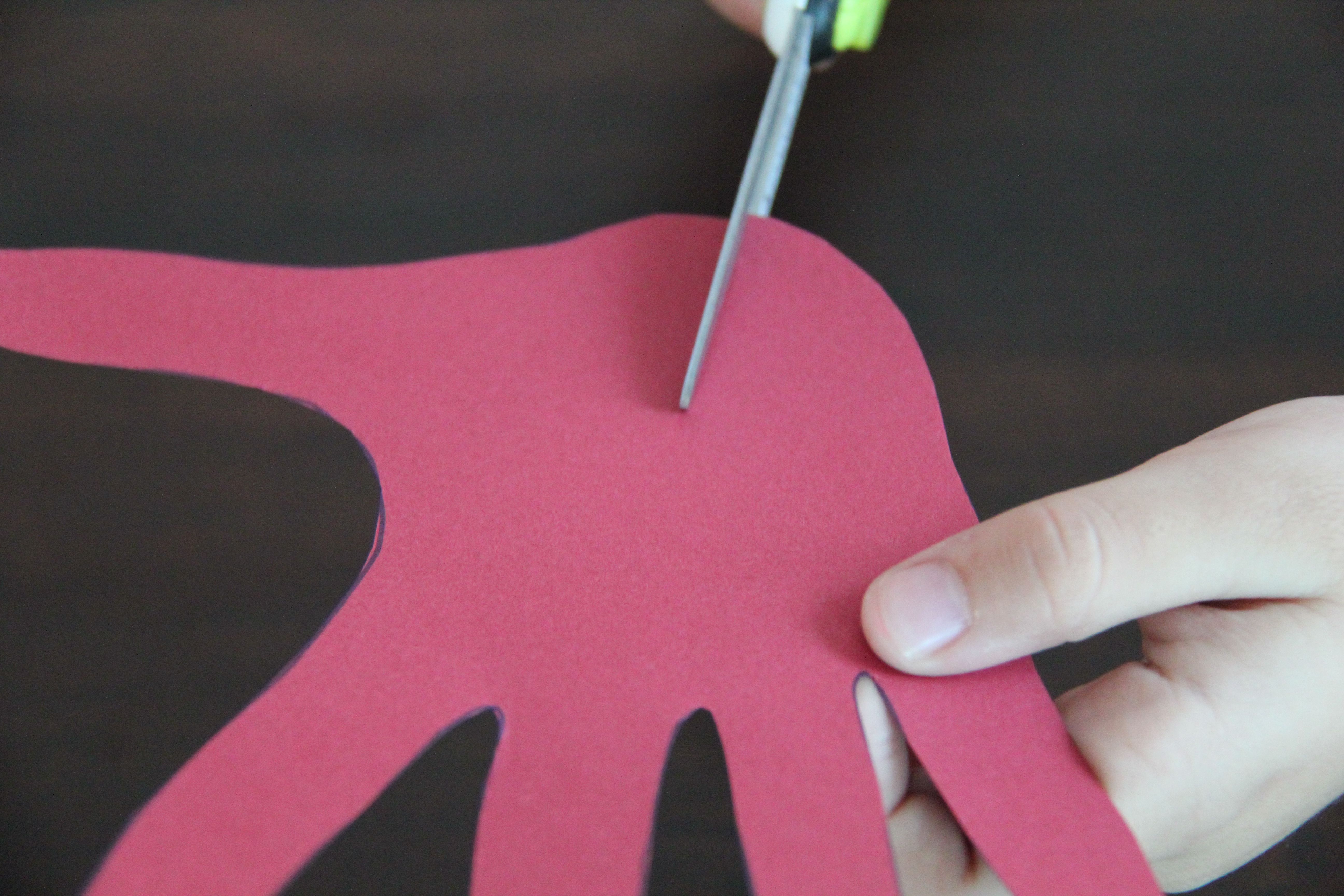 3. Make a 2 inch vertical cut in the paper on the base of the cut out.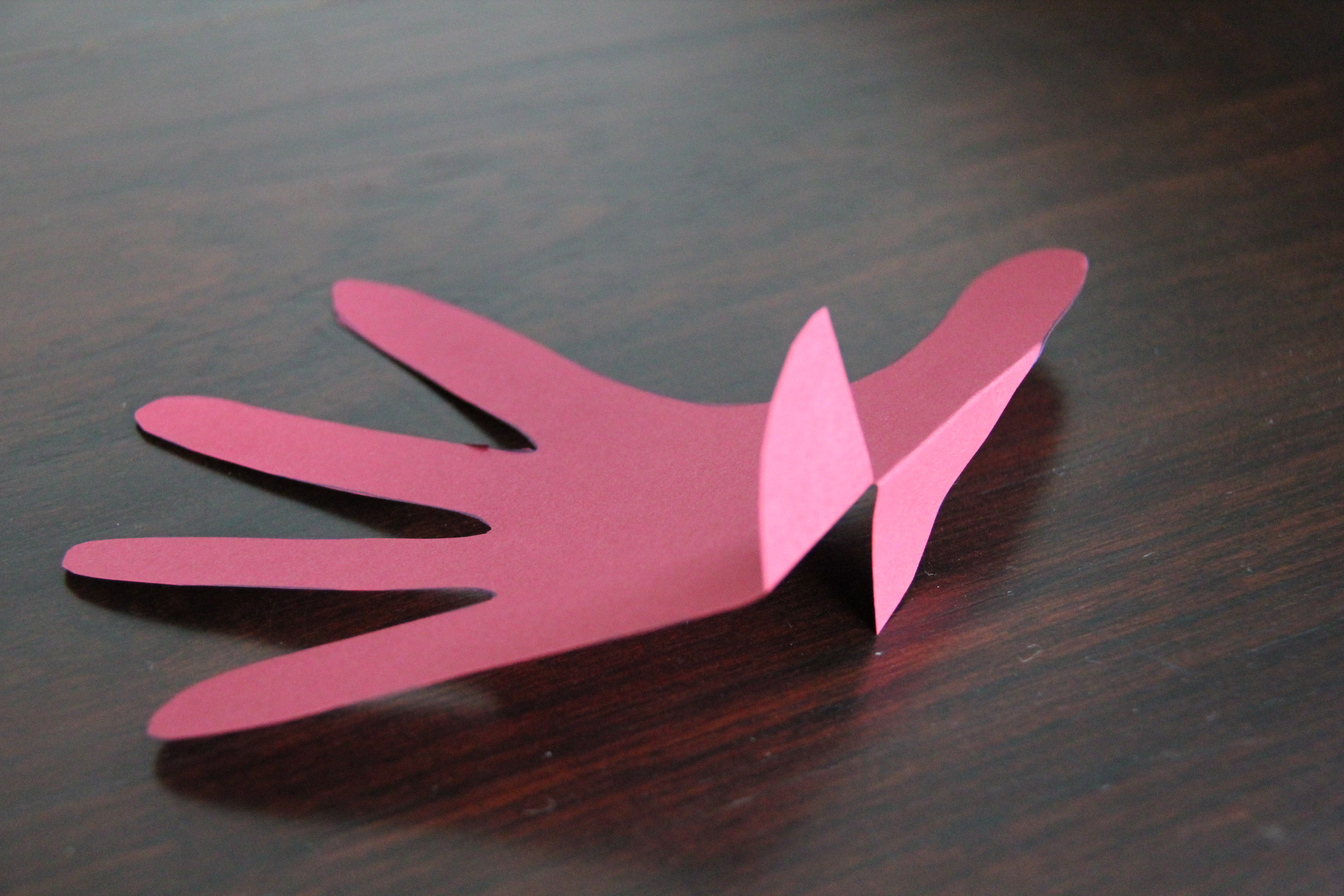 4. Fold the paper on either side of the vertical cut in opposite directions so that you get a flat base for your comb.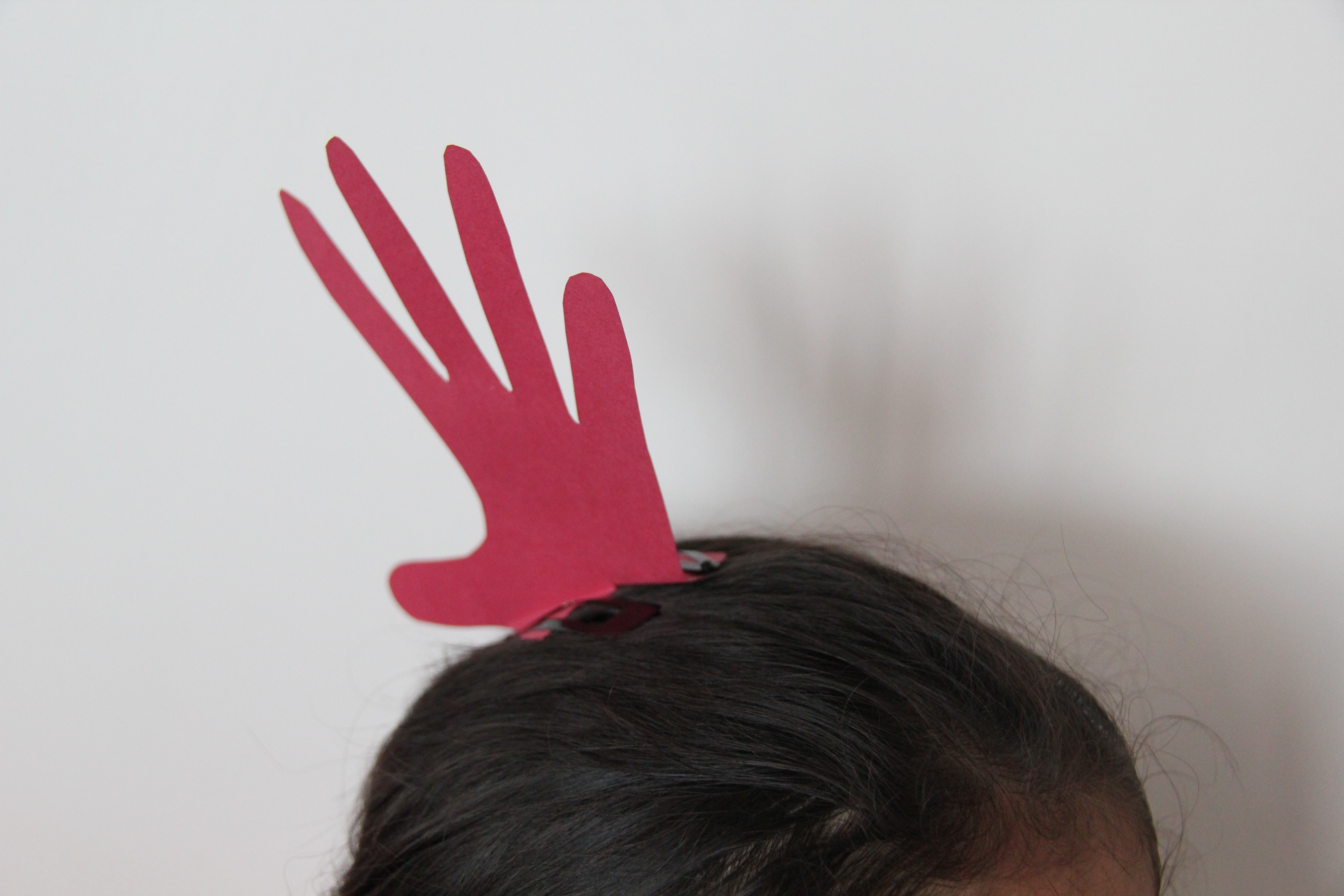 5. VOILA! Attach the rooster comb to the top of your head with black clips.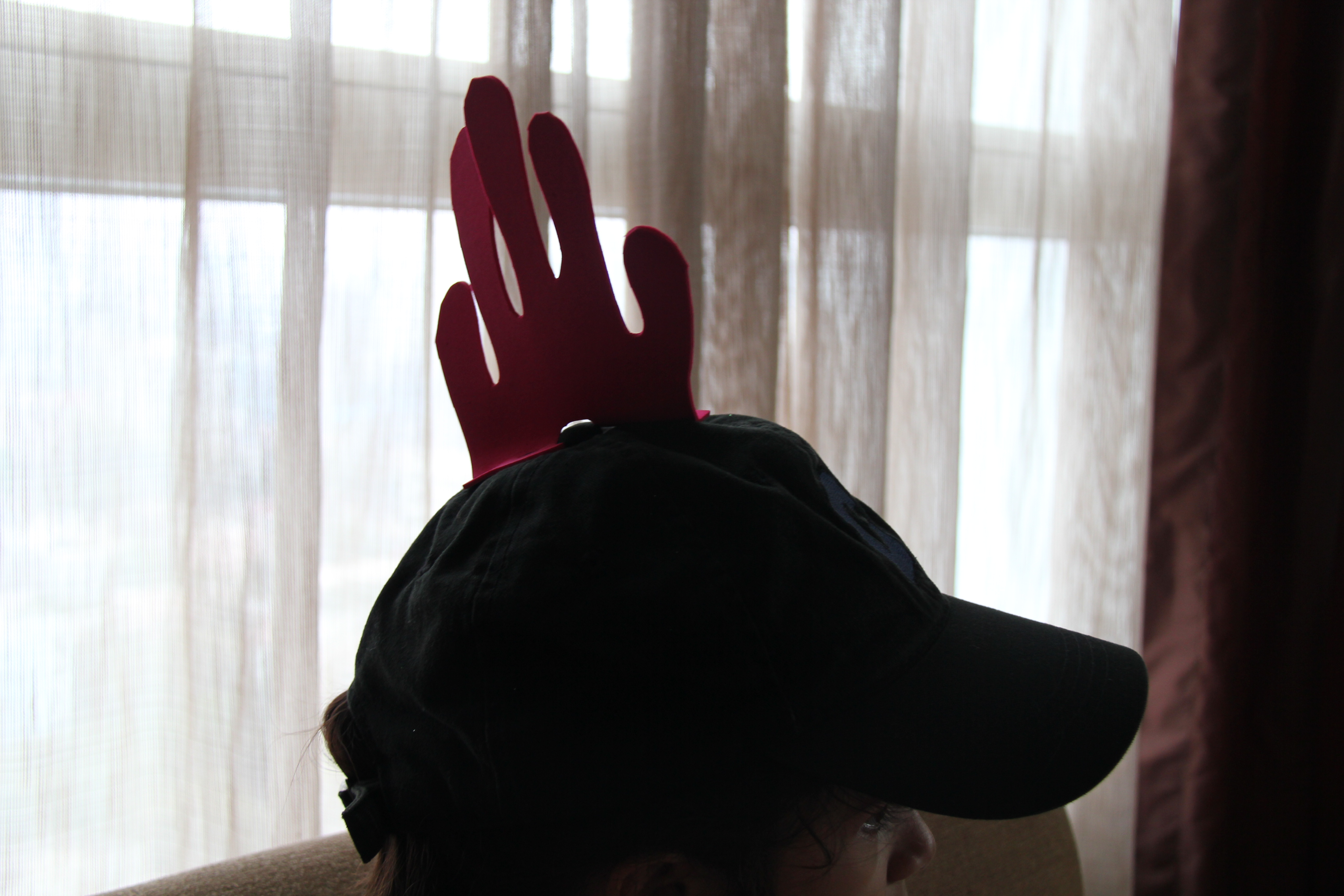 You could attach it to the top of your cap with some safety pins or a parent's nifty needlework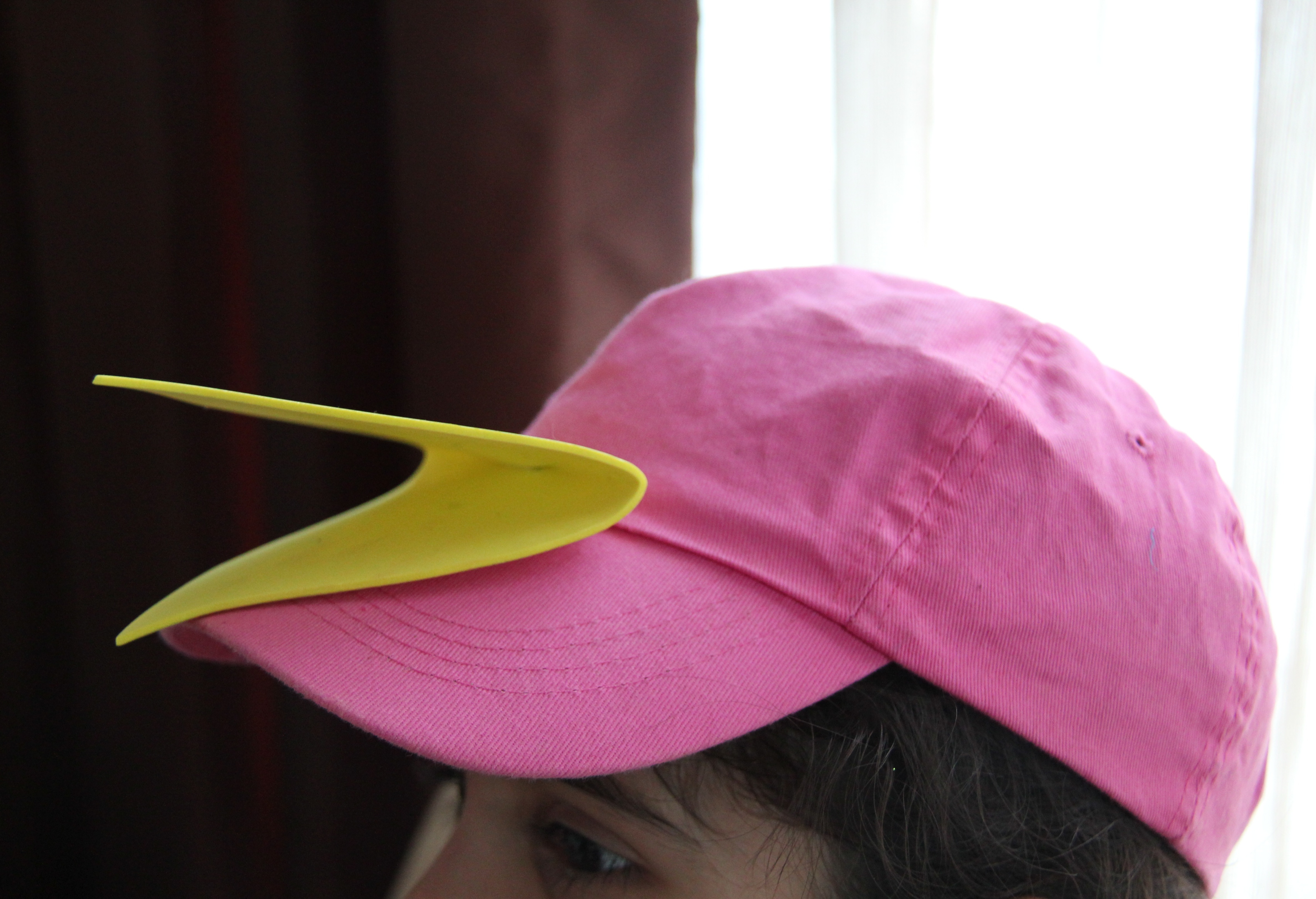 Create a cap with a beak instead and get kukaroo – kurooing all day!
This one's mine! If you come for a reading, watch out for a head with a rooster on top!