Read a History Mystery yet?
Fictional mysteries. Set in Indian History.
Loaded with unbelievable facts and full of fun!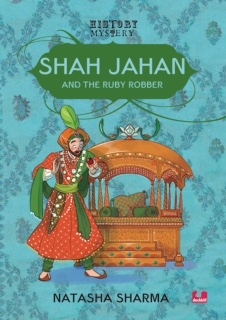 Shah Jahan and the Ruby Robber
Comic Con India 2018, Best Illustrated Children's Book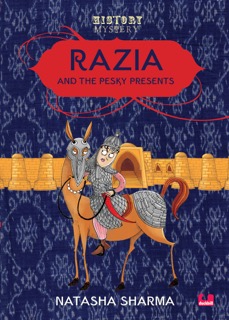 Razia and the Pesky Presents
Winner of the South Asian Books Award (SABA) Honour 2015.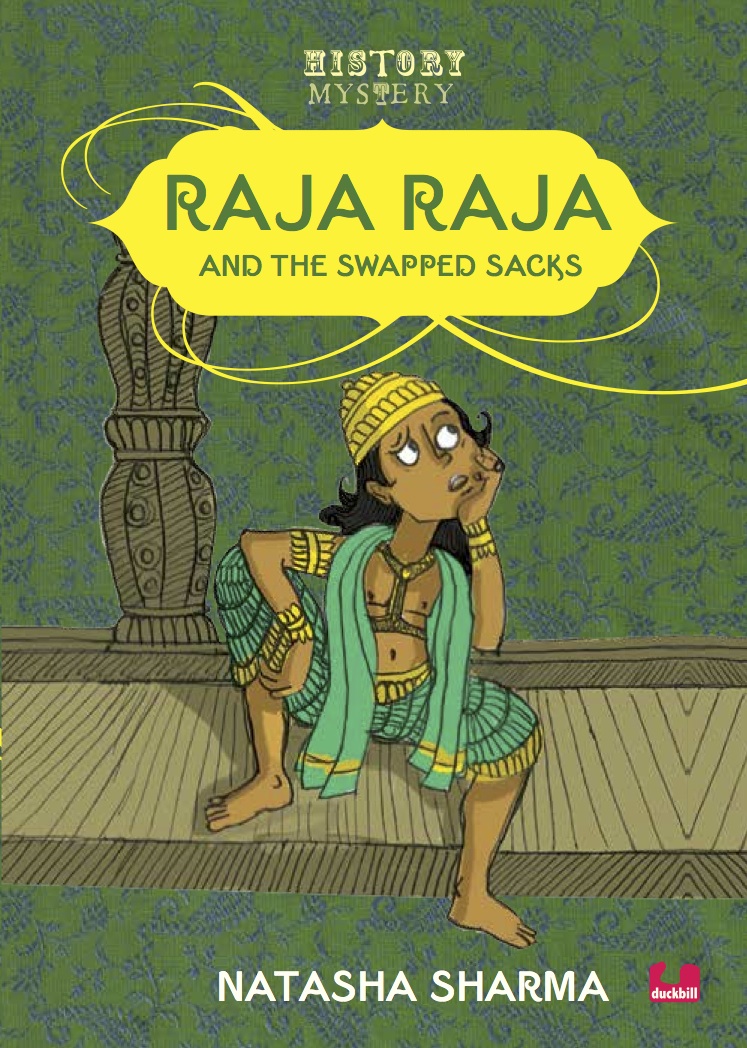 Raja Raja and the Swapped Sacks
Flipkart's Best Children's Books of 2014
Shortlisted to top 6 books in RivoKids PKCA award 2015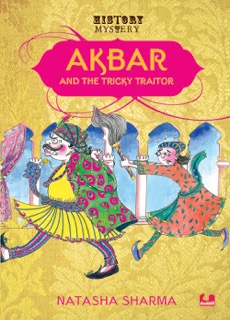 Akbar and the Tricky Traitor
Top 3 in Rivo Kids Parent and Kids Choice Award 2014
Mysteries you'll never find in your history books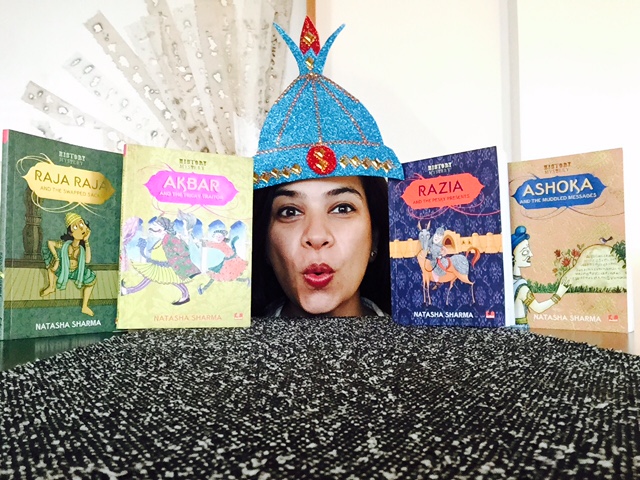 History with super sleuths!
"They learn a little bit of history and also enjoy rollicking good yarns about the adventures of super kings (and sleuths) Akbar and Ashoka.
I love these books for the simple pen illustrations that accompany the stories, and for the sense of fun and laughter that is not lost on wise 8 year olds." – My Big Red Bag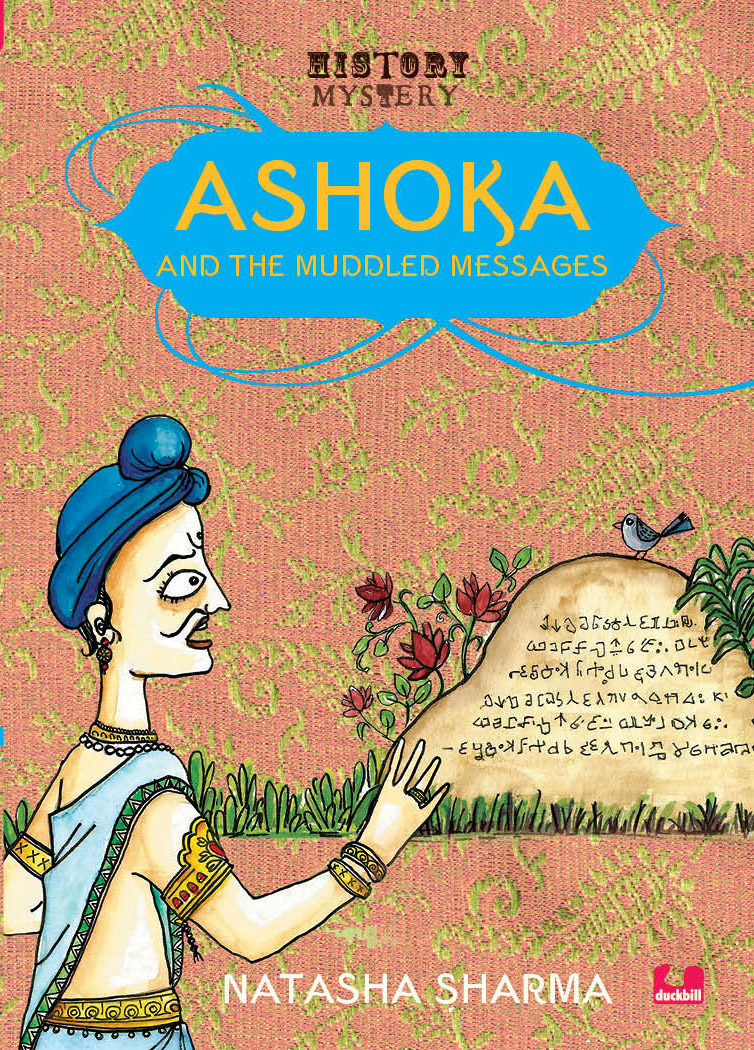 Ashoka and the Muddled Messages
The great Mauryan emperor Ashoka will set your mind in a muddle!
Click on the covers to read about each book, activities and purchase links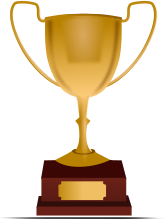 Comic Con India 2018 - Best illustrated Children's Book for Shah Jahan and the Ruby Robber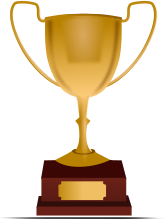 South Asian Book Award (SABA) Honour 2015 for Razia and the Pesky Presents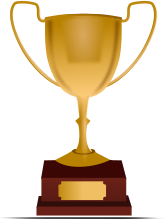 Top 3 in the RivoKids Parents and Kids Choice Award 2014 for Akbar and the Tricky Traitor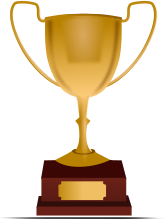 Flipkart's Best Children's Books of 2014 and amongst top 6 books in RivoKids PKCA award 2015 for Raja Raja and the Swapped Sacks
Hear the March of the Mughals and sing along!
Trailer of Razia and the Pesky Presents.
Trailer of Raja Raja and the Swapped Sacks
Natasha reads out her favourite bits from Raja Raja and the Swapped Sacks
Akbar and Ashoka - in conversation
Get the History Mystery cipher activity kit
We've put some of Emperor Ashoka's messages in code. And we're giving you the key so it's time to…
...Get cracking!
"Natasha Sharma's History Mystery series is whacky and irreverent (Ashoka the Great blowing bubbles in his bath! Akbar having a hissy fit!) and very entertaining…"
"I wish our generation had such cool historical fiction when we were growing up, instead of those boring text books that put us to sleep! An absolute must read."
"History is much more than dates and events. It is an uninterrupted, captivating story. And yet, it was one of the dullest subjects during our schooling. Much later we realized that it could've been the most absorbing one.
That's what Natasha Sharma achieves in this History Mystery book – Ashoka and the Muddled Messages – bring fascination into what children avoid as mundane."
"History is not easily lapped up by kids. My younger one, at least, tries to avoid all references to the subject. So, when he picked up a book from Natasha Sharma's History Mystery series, I was pleasantly surprised. Two books from the series are out, and we have read Ashoka and the Muddled messages. The plot is hilarious with the king's edicts ending up muddled every time he sends them out to his kingdom…
…What we absolutely loved about the book was the brief, simple facts about the king given at the back , a page in the end for 'My hysterical History notes,' and the absolutely lovely illustrations by Tanvi Bhat. 
Must read for the younger raccoons. In fact my ten year old also enjoyed it, so it is definitely not limited to that age group."
The story, which snakes its way through the foolish Super Six's investigations, captures the mood of the royal era.
The language is simple and suitable for younger readers. The story moves at a good pace and takes you right into the scene with its descriptions of sounds and other details. The skill of the author along with the familiarity factor with Akbar and his times doesn't make the information forced…
"The book is a delight to read and dwells on historical facts combining fact with fiction. The book manages to hold you right from the start to the end, and you want to find out who exactly is doing this to the king." (On Ashoka and the Muddled Messages)
On History, mysteries and inspiration from a sock!
---
On Writing a Series – Duckbill blog
When the platypuses asked whether I'd write a piece about my experience with writing a series, it was the easiest dodge to stay off the topic of why I am dilly-dallying and not getting on with the next History Mystery and instead focus on how many I've written in a respectably short amount of time.
Five books into my History Mystery series with the kindly platypuses nudging, prodding and waving their flippers for a sixth is a good time to turn back and think of the origin and the journey since.
The History Mystery series grew from the most bizarre origin, as organically as it could, giving it, what I'd like to believe, its unique tone.
From the Duckbill Blog. Interviewed by Devika Cariapa, historian and writer.
DC: Natasha, your History-Mystery series is off to a rollicking start with Akbar and the Tricky Traitor and Ashoka and the Muddled Messages. You have a maths degree and an MBA, so where did stories for children pop up from? Were these History-Mysteries rattling around in your head as you dealt firmly with Calculus?
NS: The thing is … that I've always been a bit muddled about what I've wanted to do with myself. I would figure it out for a bit and then poof! All plans would change. Through college, my head was firmly full of theorems. I was convinced I'd go on to do my masters in computers. Poof! I did an MBA. I was convinced I'd be a part of the corporate world forever as I worked to market watches, coffee and pizzas … and then poof! I began writing. I had taken a break from the corporate world and decided not to go back to it.
Ooty and Orissa – my struggle with history and geography at school!
There is one bit of history that I recall clearly from school – the Indus Valley civilisation. It intrigued me. The layout of their cities, the thought put into buildings and public spaces, the drainage system, the statue of the dancing girl, the seals … it all built up this world in my head that has stayed with me ever since. On my earliest visit to the National Museum, I remember heading straight for the Harappan section and getting goosebumps on seeing the relics from thousands of years ago.
And that's really where all my fascination with history ended back then.
History, apart from that first chapter, was my most dreaded subject.
Traitors of Chocolates and Empires – on my criminal investigation past.
Personal histories are often fraught with mysteries – solved and unsolved. Growing up, chocolates meant Cadbury dairy milk, Amul Crunch and Crackle. Your favourite relative was the one who got you imported chocolates, the gooey blocks worth their weight in gold. They were treasured treats, meant to be eaten slowly, piece by piece as one nibbled around the edges of each chunky triangle of a Toblerone (it was almost always a Toblerone).
The fat triangular yellow box held pride of place in the fridge. I admired it each day, opened the little lid pressed out on one side and peeked in at the shiny foil covering the chocolate.