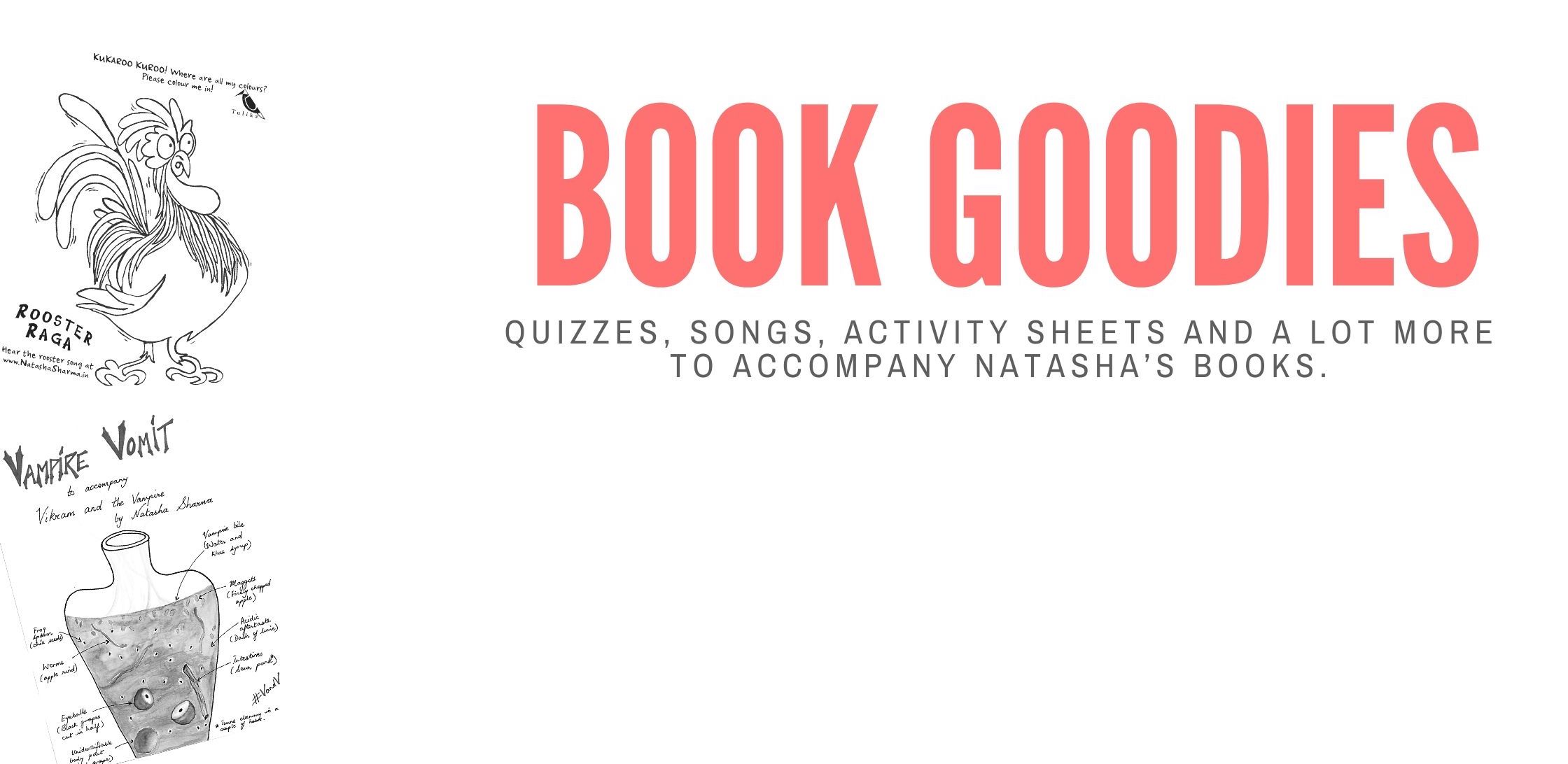 rooster raga
Activity sheets from matching the baby to her mother, spot the difference, match the sounds, sorting to roosters at breakfast and the ever popular ROOSTER RAGA song set to music, there's a lot to do with the book!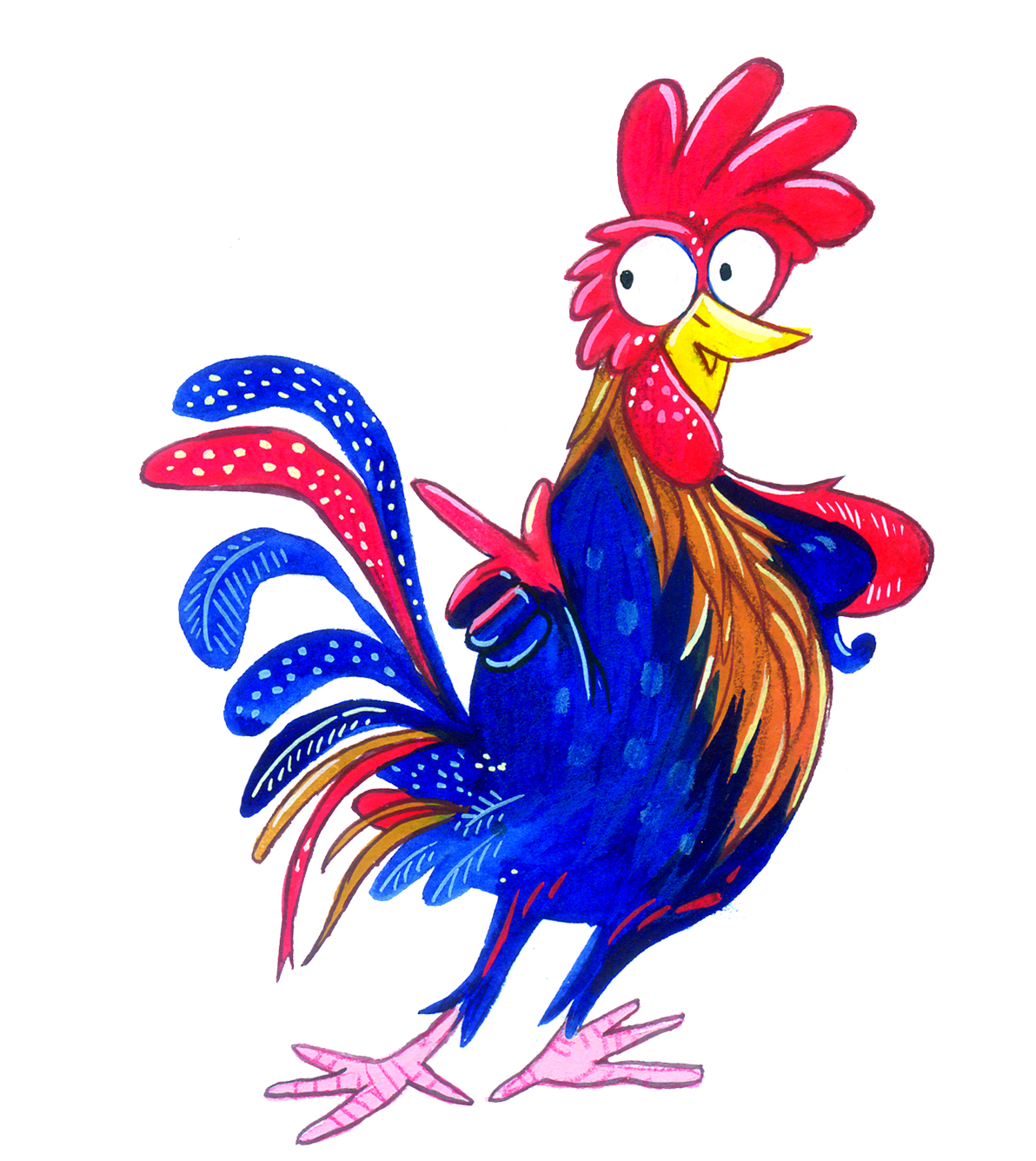 Rooster Raga Activity Kit
Sing and Dance to the Rooster Song
Make an origami rooster
Roosters at breakfast
princess easy pleasy
A specially designed activity for you by the illustrator, Priya Kuriyan! Help the Princess pack her suitcase by colouring in only what you think she must take along! You can also cut out the images of things she must take along (use scissors only under adult supervision) and paste them into the suitcase.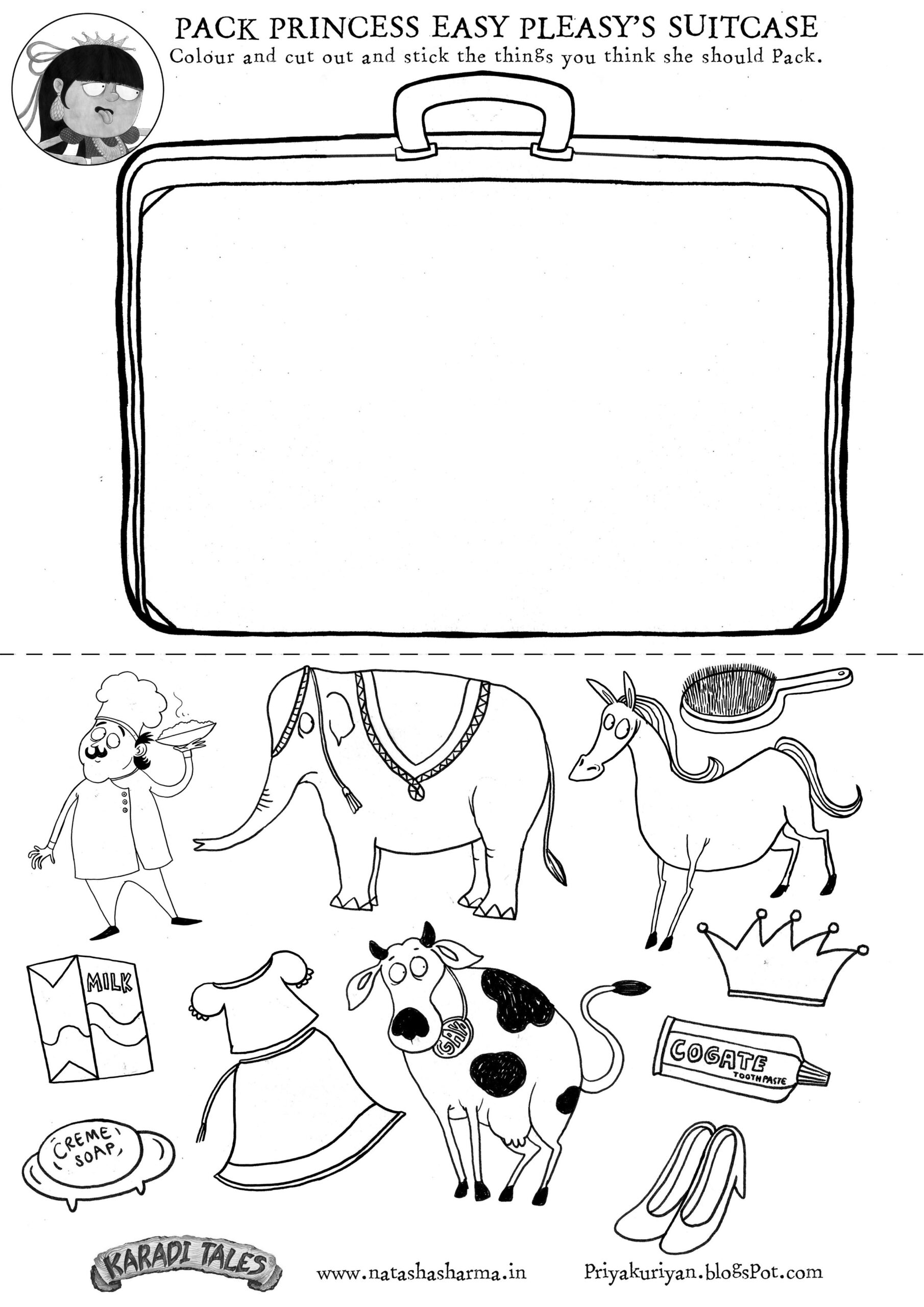 squiggle takes a walk
Throw a PUNCTUATION PARTY in your library or classroom!
Get food shaped like punctuation, play punctuation charades and use the sheets below to add some fun!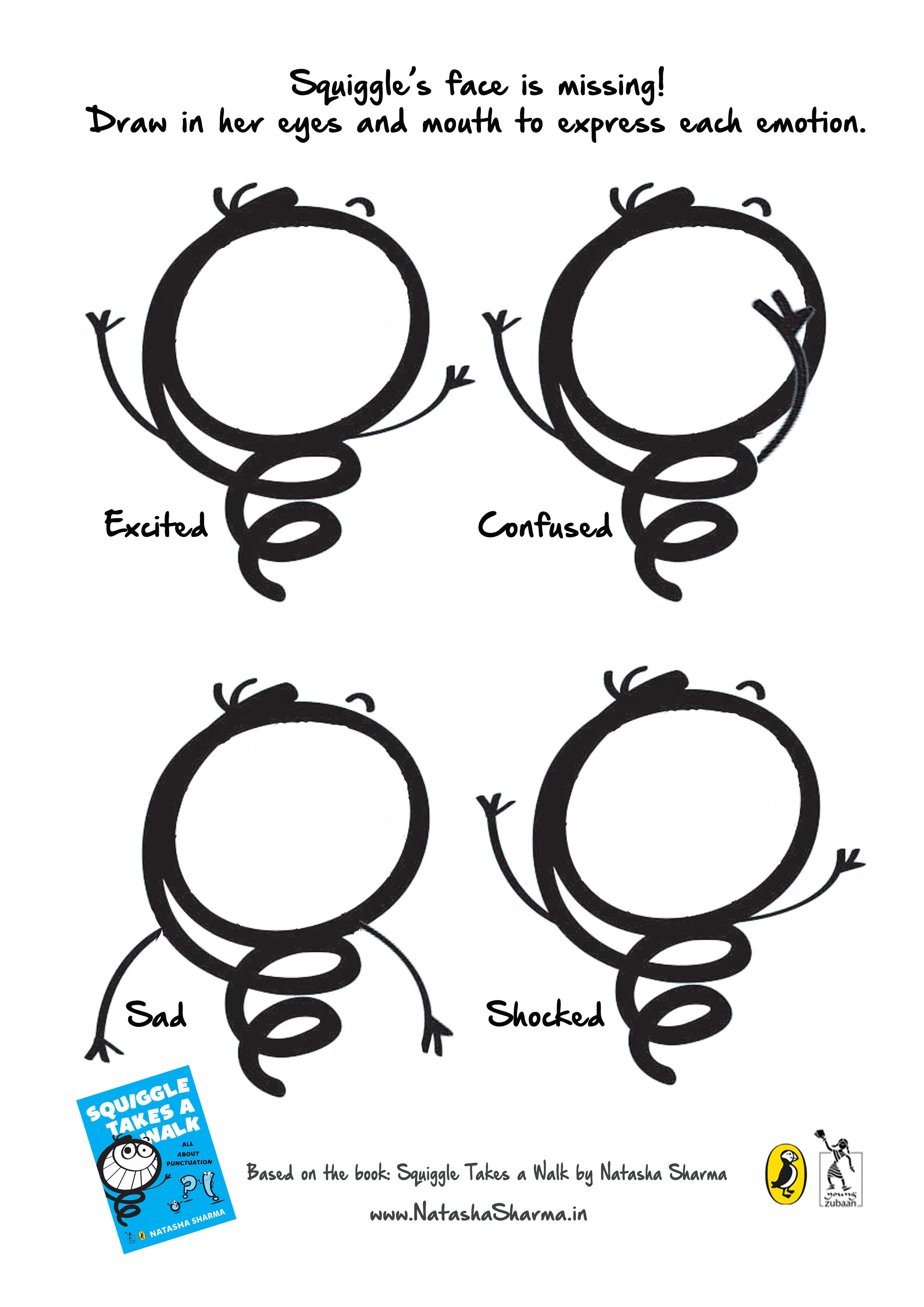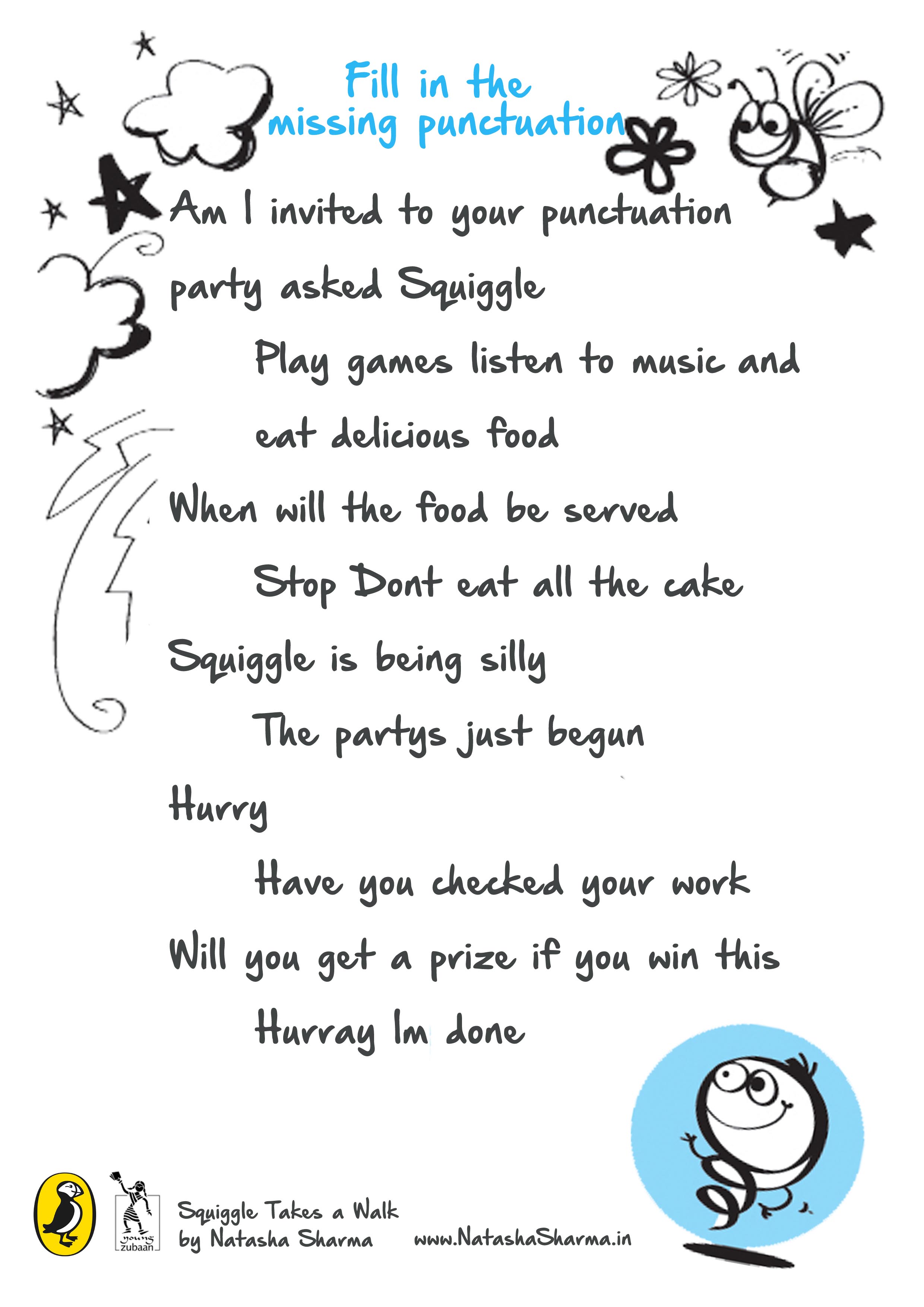 History mystery series
There's lots of stuff below to accompany the History Mystery series and always more on the cards!
And discover Natasha's research and inspirations from Indian History over at her Pinterest board.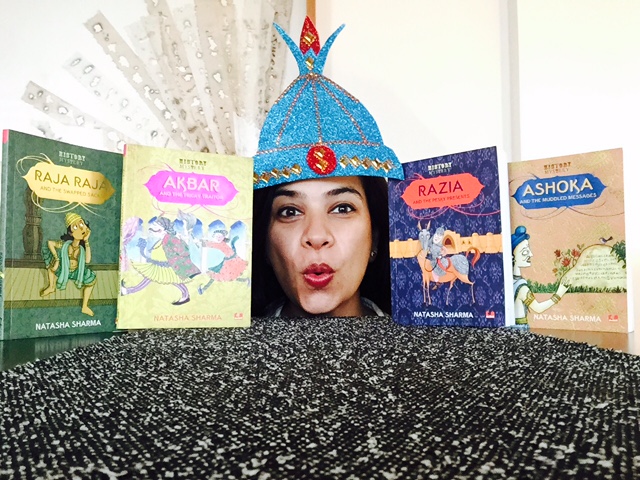 Decode the coded messages to figure Ashoka's messages
Mystery codes and a key to crack it! With multiple sheets to distribute amongst friends and in your class.
Map the sea route from the Chola empire to the Song dynasty through the Strait of Mallaca!
See if you can figure out where the pirates operated!
Hear the March of the Mughals!
Do you have your Mughal kings in order? Sing along to this song written and set to music by Natasha Sharma
More goodies coming soon!
Because some things must always be a work in progress! 
Natasha's Pinterest Boards
Lots more behind the scene looks, History Mystery research and inspirations and ideas tagged from around the web to work into a group activity! Head over to Natasha's Pinterest Boards.