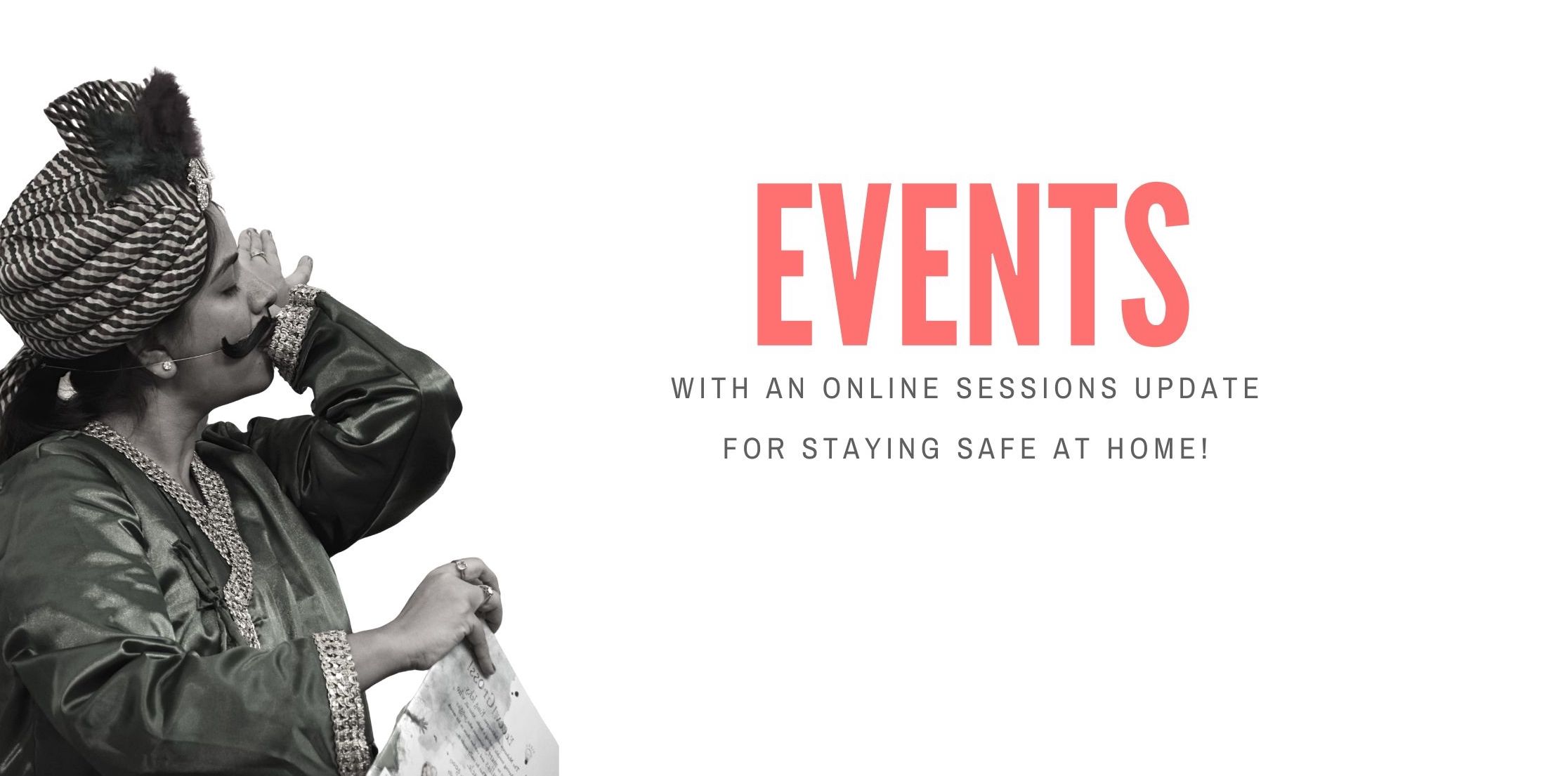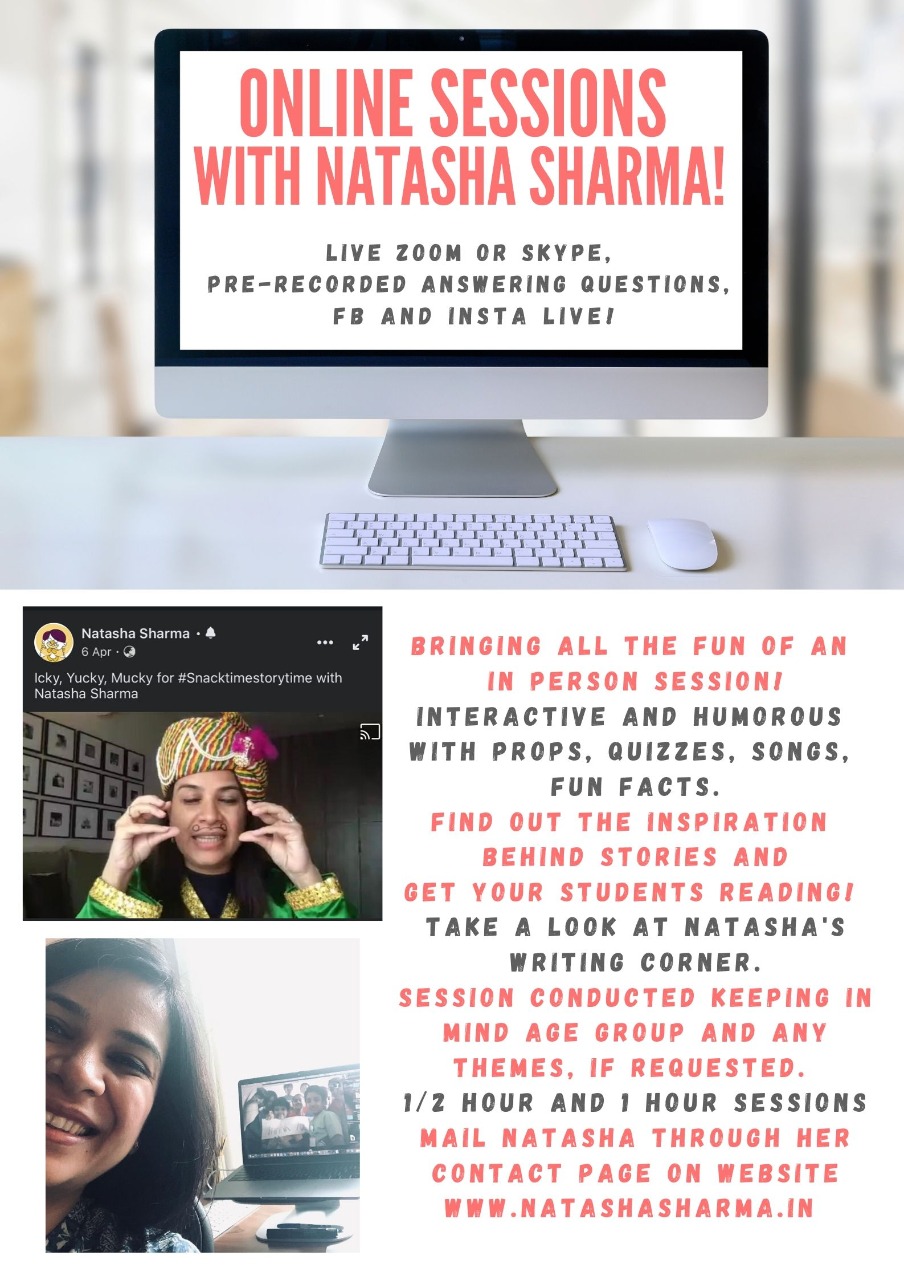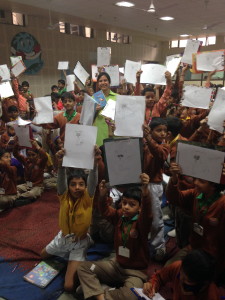 HERE'S A BROAD AGE RANGE OF SUGGESTED BOOKS FOR AN AUTHOR SESSION:
3-6 years: Rooster Raga, Princess Easy Pleasy
5-8 years: Icky, Yucky, Mucky! Bonkers, Squiggle Takes a Walk – All about Punctuation (7 years+)
8-12 years: History Mystery series, The Good Indian Child's Guide to Eating Mangoes (6 years+), The Good Indian Child's Guide to Playing Cricket, Squiggle Gets Stuck – All about Muddled Sentences
10-14 years: Vikram and the Vampire
CLICK ON THE TABS TO READ DETAILS ON WHAT TO EXPECT IN A SESSION WITH THESE BOOKS
A History Mystery session
My aim during a History-Mystery reading is to show children that history can be a lot of fun. With coded messages, rulers with strange habits and many things including language both written and spoken being different from what they know today, I try and give children a glimpse into the wonder of Indian history.
The History Mystery books, Akbar and the Tricky Traitor, Ashoka and the Muddled Messages, Razia and the Pesky Presents, Shah Jahan and the Ruby Robber and Raja Raja and the Swapped Sacks use humor and a fictional construct to make history enjoyable for a child as young as eight years.  
I vary content to suit the age range and size of the group. These are some of the things you can expect at a school reading:
Introduce children to the concept of eras, CE/BCE and a sense of where the rulers are in place and time.
Give them fun facts or a quiz on things I picked up during my research.
Read a few pages from one of the books.
The talk is very interactive and I often throw the floor open to their thoughts, replies, questions.
If time permits, I like to take up questions on writing, inspiration for stories and more such.
A Shah Jahan or Akbar session can even include a song – the March of the Mughals!
I pick one of the emperors from those I have written about as a lead book. For example, if I picked Ashoka, here are a few things we would talk about:

Introduce Ashoka.
Throw out questions on what the children know about Ashoka (wheel on the flag, India's emblem etc).
Take them briefly through the fact that we didn't know anything about Ashoka for many years. His inscriptions on pillars were in a script that we had forgotten how to read.
I tell them about historians being investigators, detectives, puzzle solvers, code crackers.
We work through an exciting coded sheet to translate Ashoka's messages.
Using a presentation we move on to quizzing on hysterically historical facts. I use this to highlight how as a writer, I must be factually accurate while writing historical fiction. 
The session is ideal for children age 8-12 years.
Know more about the History Mystery books here!
A completely Bonkers session
The session with my book Bonkers! as the hook highlights how authors get inspired.
I recount experiences from my childhood, that I drew on for inspiration to create characters and episodes in this book.
Having grown up in a home full of 40 animals and 6 humans, in a little town in North India, my childhood was spent in a world quite unlike that of most children growing up today. In my sessions, children love to hear the stories and adventures I had with all the animals in my home, particularly my dogs.

I link it to the way my dogs taught me important lessons in punctuality and overcoming fears.

In keeping with the story itself and my tone of writing, the episodes incorporate humour.

I go on to read a chapter from the book, while interjecting it with bits of conversation based on what has been read aloud.

If a projector is available, I show them a short clip of my dog and the advice he gives through all his crazy actions at home.

The children accompany me in doing a step-by-step rendering of Bonkers. 
I have conducted a reading of Bonkers! at schools, bookstores and literature festivals including Bookaroo in Pune, Junior Writer's Bug in Mumbai and Kahani Festival in Mumbai. 
Ideal for children age 5-8 years.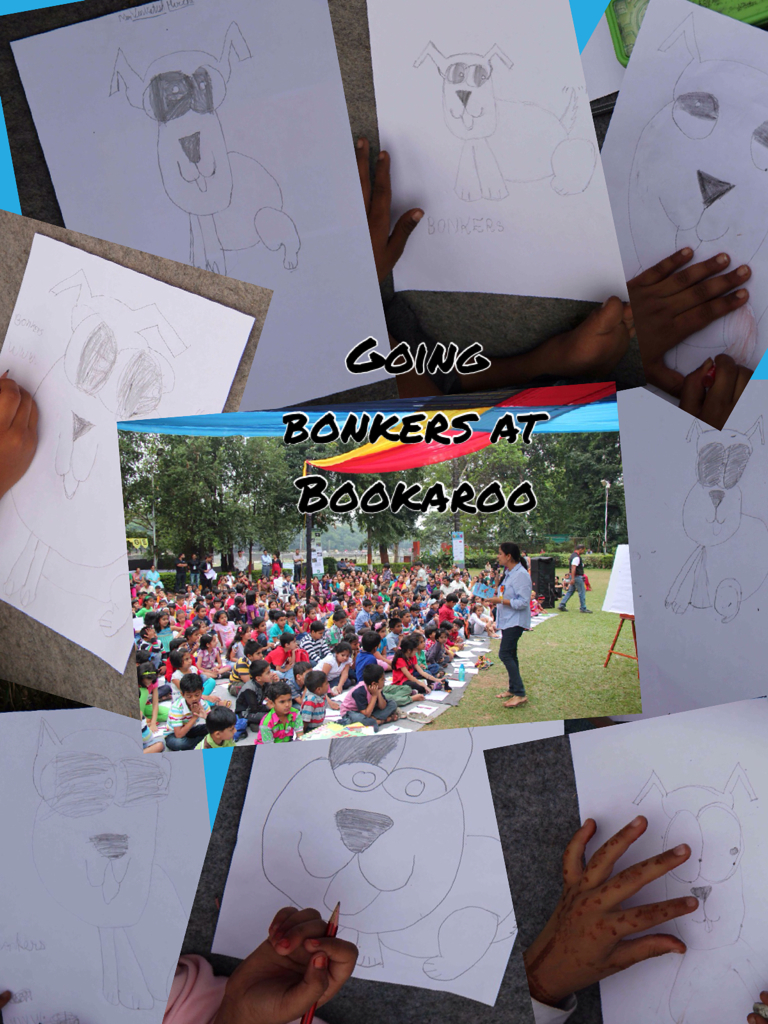 An Icky, Yucky, Mucky reading
 I find it hard to write this down without giggling, for this is one crazy romp through a reading. Full of burps, slurps, nibbles and gigantic sneezes, I love to read this out to children age 5-8 years. By the end of the reading, the kids are so astonished by the unusual royal family, that they choose not to indulge in their icky, yucky and mucky ways themselves!
The children often get an inkling that things are about to get wild when they see me don a moustache and turban to turn myself into Maharaja Icky from the book.

My reading is accompanied by sounds that play in the background on the audio system.

Time permitting, I include an art activity – MAKE YOUR OWN SPLOTCH MONSTER. I can also send across worksheets for this to completed in school or at home. 

Alternatively, I round it off with the Icky, Yucky, Mucky song. Hear our trio of editor, illustrator and me sing it on the page about

Icky, Yucky, Mucky!
Icky, Yucky, Mucky was my first book published and I have done numerous readings at literature festivals, schools, libraries and bookstores across India.
The session is ideal for children age 5-8 years.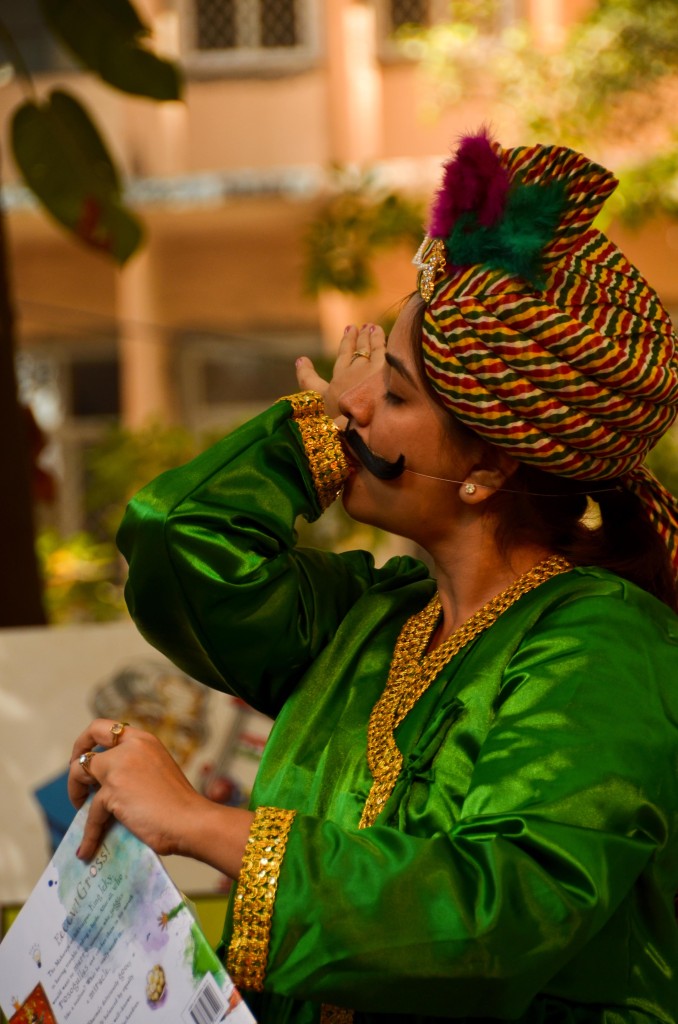 Crowing out Rooster Raga
Be prepared for a room full of children moo-ing, meow-ing and braying, for Rooster Raga makes for a wonderfully animated session with pre-primary children.
Once I don some rooster headgear (that was recently approved during a school visit by a 4 year old – 'You look very nice with it on'), it's time to stamp dhap, dham, dhap with the donkey, shake our heads with the cow, wiggle our bottoms with the duck and end with a foot-tapping song and dance. It is a rooster's raga, after all!
The reading can be followed with an art activity in their classrooms or you can send an entire activity kit to parents – downloadable in the Activities for children section.
Hear the Rooster Raga song and get ready to groove!
Ideal for children age 3-6 years.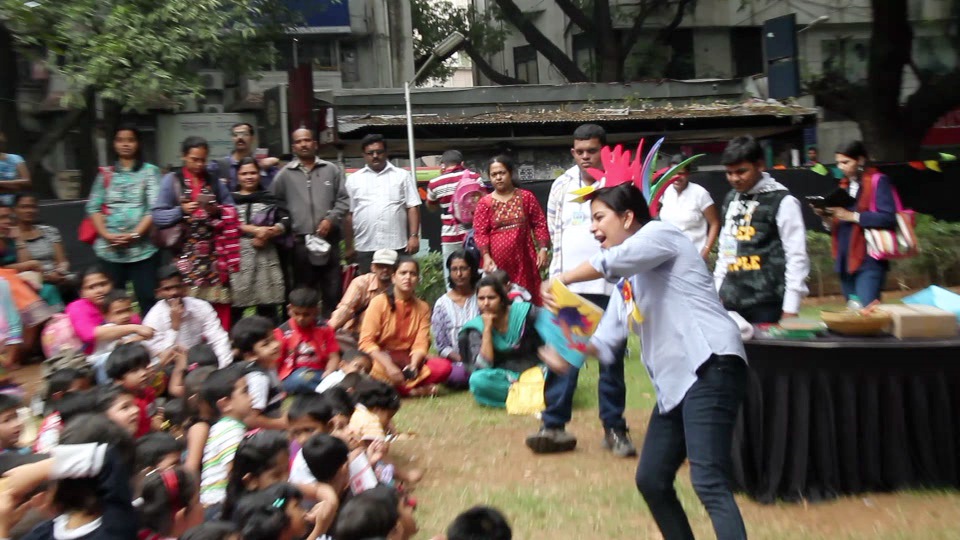 Flapping around with Kaka and Munni
Since Kaka and Munni is a cumulative story, I use visual aids to help the children see the chain building up before them.
With the help of a few children from the audience, props and a stick puppet of a crow, the folk tale from Punjab, retold by me in the story Kaka and Munni, comes alive for the children.
The story is available for free reading on the Pratham Books StoryWeaver platform.
Ideal for children age 4-7 years.
Get in touch to schedule a reading, Skype session or interview