Maharaja Icky's Elephant Puppet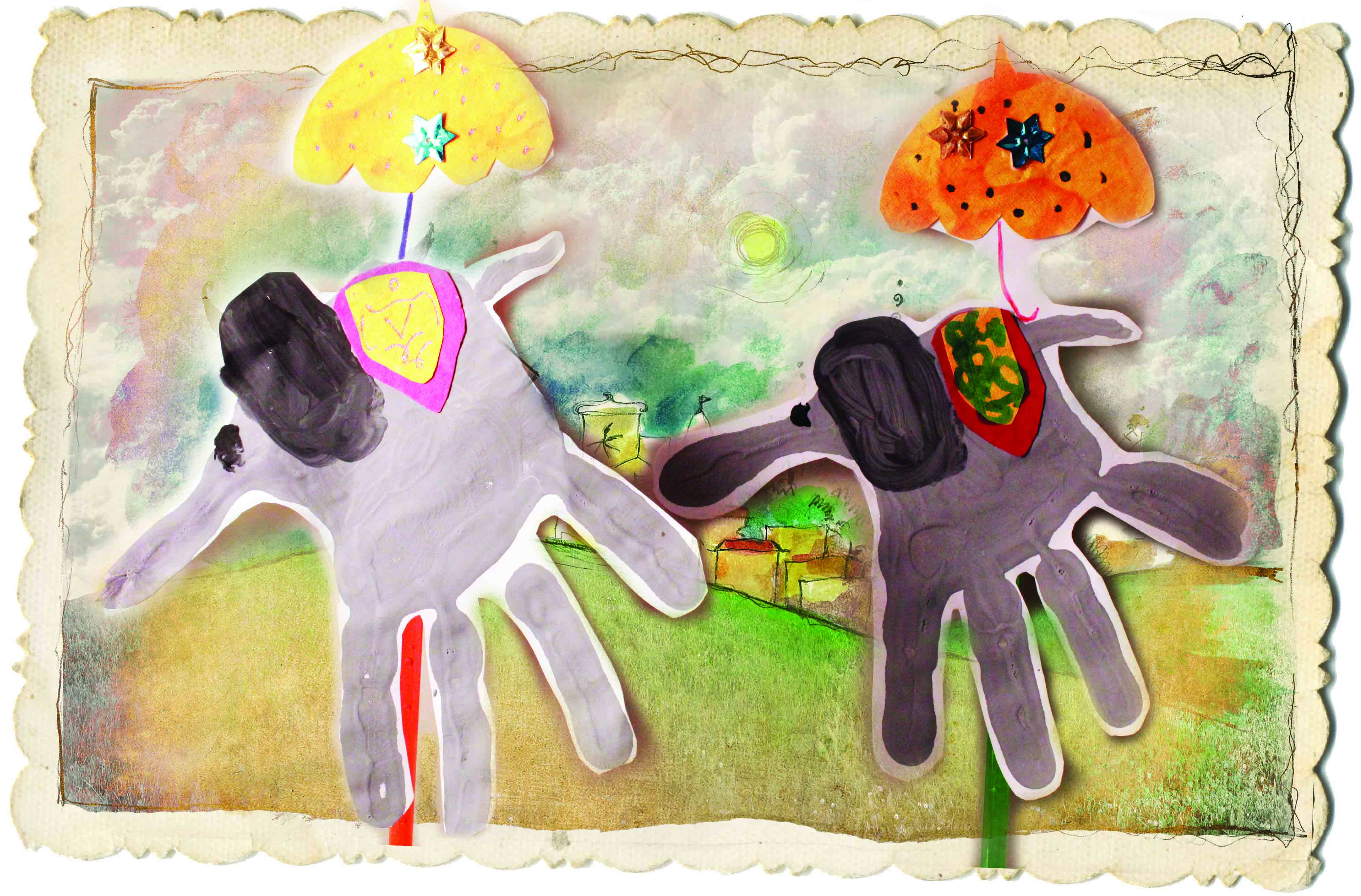 Every Maharaja and his Rani ought to have an elephant! We've made a pair with squishy handprints, gloppy glue and a sparkle of sequins.
What you need to get started:
Old newspaper for covering up your floor
Grey poster paint (or black mixed with white)
A plate
A plain sheet of paper
Little bits of paper in two colours. We used red and yellow
Some sequins or glitter
Glue
Stick to paste your puppet on. We used a stirrer but a bamboo skewer, old ruler or ice cream stick should all work well.
Let's stomp into town!
Mix some grey paint onto the plate. Add a little water to thin the paint a tiny bit.
Squish your palm onto the paint to coat it well.
Splodge your hand onto a plain sheet of paper to get a lovely grey handprint.
Be patient. Do let it dry. Then turn the paper upside down so that the fingers face downward.
The impression of your thumb will be the trunk of the elephant. Paint on a tiny tail onto the soon-to-be elephant backside.
Mix a little black into your grey to get…a deeper shade of grey! Use this to paint on an ear near the trunk as you see in the picture.
Put a spot of black for the eye.
Use your pieces of coloured paper to create the Maharaja's seat and his umbrella.
Stick sequins or glitter onto the umbrella to make it fit for royalty!
Cut out, paste onto a stick and take your elephant for a walk through town.