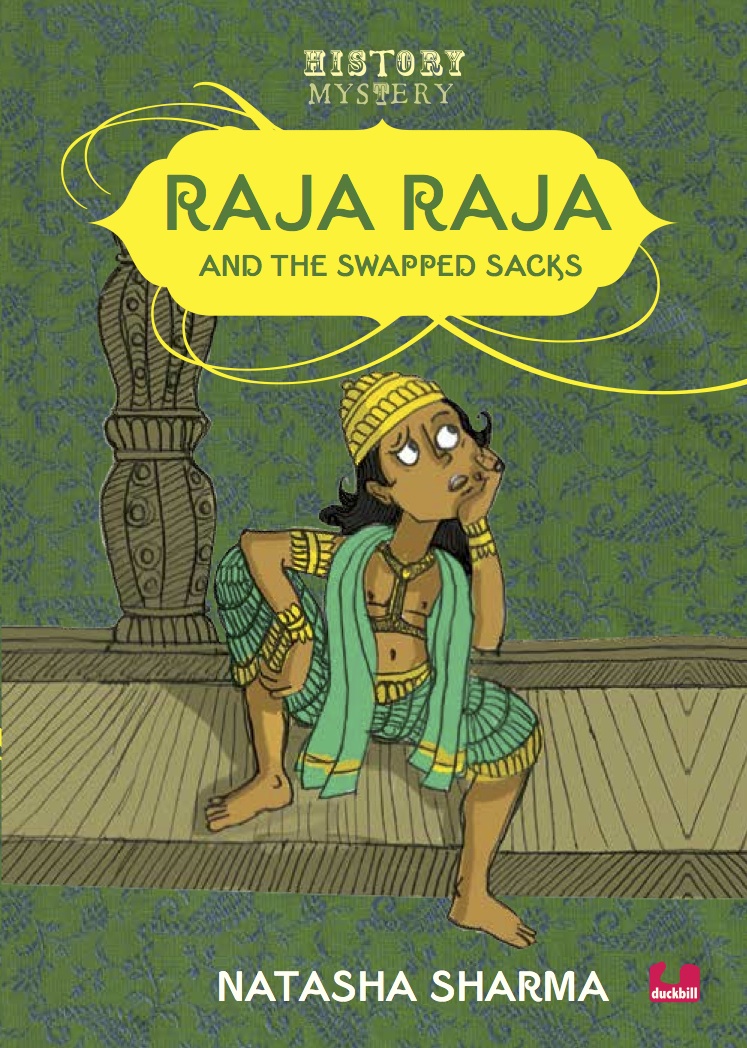 Raja Raja and the Swapped Sacks
Have you read a History Mystery yet?
Raja Raja and the Swapped Sacks
Raja Raja Chola, the King of Kings, is upset.
Someone is swapping the precious pepper being shipped to China with goat droppings. 
What's worse, the Chinese are now threatening to stop all trade.
Who can help the emperor solve the mystery?
---
A History Mystery is just that – a mystery set in history! Loaded with humour they are sure to have you gasping, for facts are often as surprising as fiction. 
Does the 1000 year old Rajarajeshwara temple in the story and located in Thanjavur today actually have instructions and details scribbled all over its walls? With names of temple dancers, details of every statue and every gift and more?
Were there pirates sailing the seas off the coast of India?
Did the Chola empire in Southern India trade with China a 1000 years ago? 
You will know all when you have read Raja Raja and the Swapped Sacks!
View the book trailer
Swashbuckling pirates, a wily detective and the King of Kings!
"A fast-paced story peopled by hapless courtiers, kindly pirates and a moronic super sleuth, Raja Raja is the third in a series of History Mystery series in which Sharma concocts fictional riddles around real emperors—Raja Raja is centred on the Chola king Kesari Varman. As always, Sharma adroitly mixes fact and fiction."
"I laughed from the start to the finish of this book. Natasha weaves a brilliant historical tale about Raja Raja, the Chola Kingdom and its trade partners. Her voice is so perfect, that not once did I get the feeling the book was trying to impart a moral or history lesson."
"I loved reading the story and the superb twists and turns in the story. Check out the hilarious knock knock jokes the author comes up with for the Only One. I was laughing away like crazy!"
"And she does it again! The third book in the series is out and it completely lives up to the expectations.
I don't know about you, but I was severely disadvantaged when it came to mugging up historical facts back in school. I wonder if things would have been different if something like the History Mystery series was available back then."