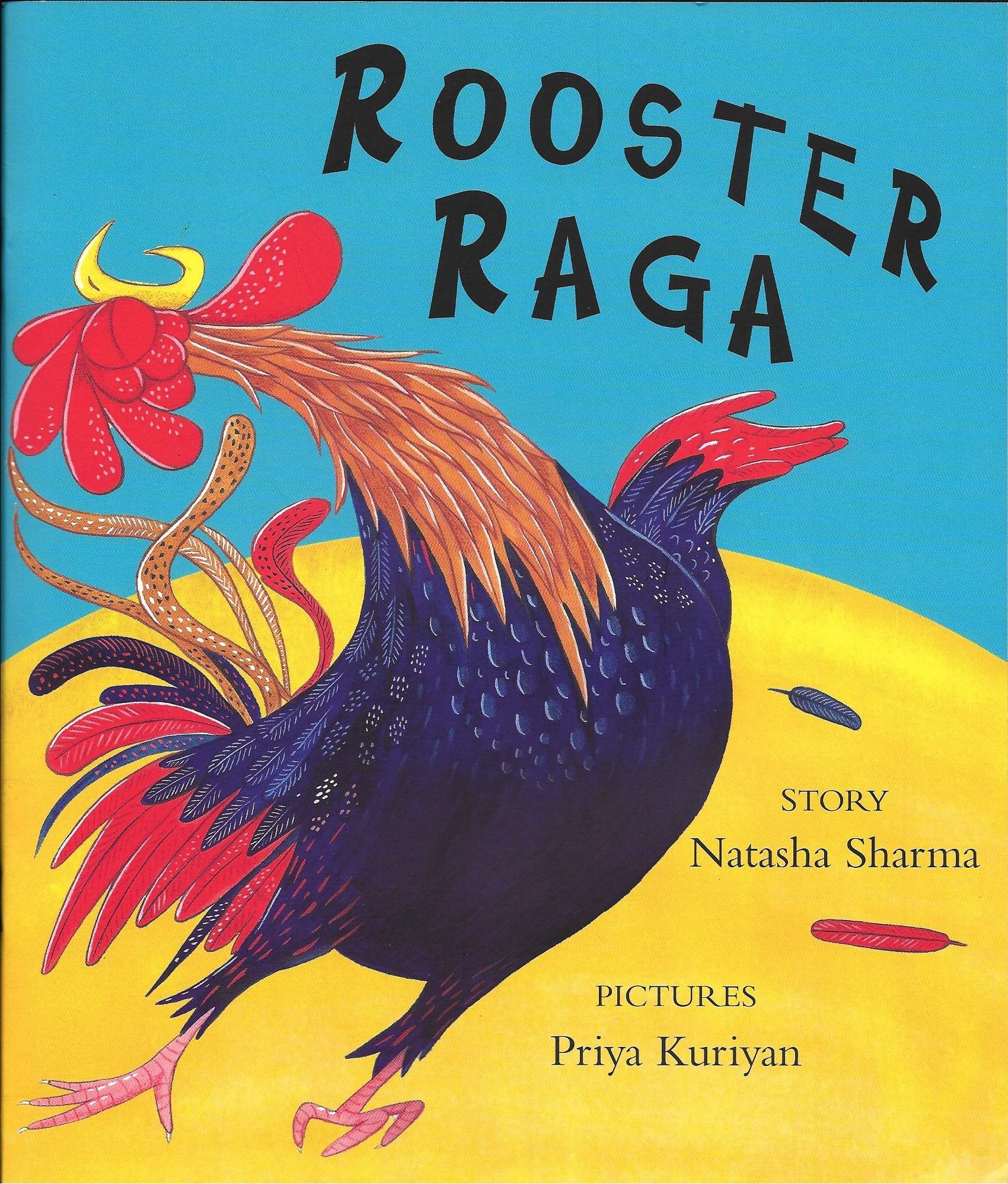 Rooster Raga
By Natasha Sharma
Do roosters sing ragas? This one does but like all true artists discovers it after a lot of struggle! Every time he opens his mouth he has a new tune – but not the kukaroo kuroo of the other roosters. His friends skip and stretch, stamp and roll and try to teach him.
This ever-popular, cheery, foot-tapping story invites big and little readers to move and sing, clap and tap along with Priya Kuriyan's expressive characters.
A story that I hope has many a child and their parent rolling off the bed, I'd say it's time to go KUKA – HEEN HAAN!
Buy the book:
Support your neighbourhood bookseller! Call them now!
Tulika Books (2013)
ISBN: 978-93-5046-454-0
Available in English, Hindi, Gujarati, Tamil, Telugu and Malayalam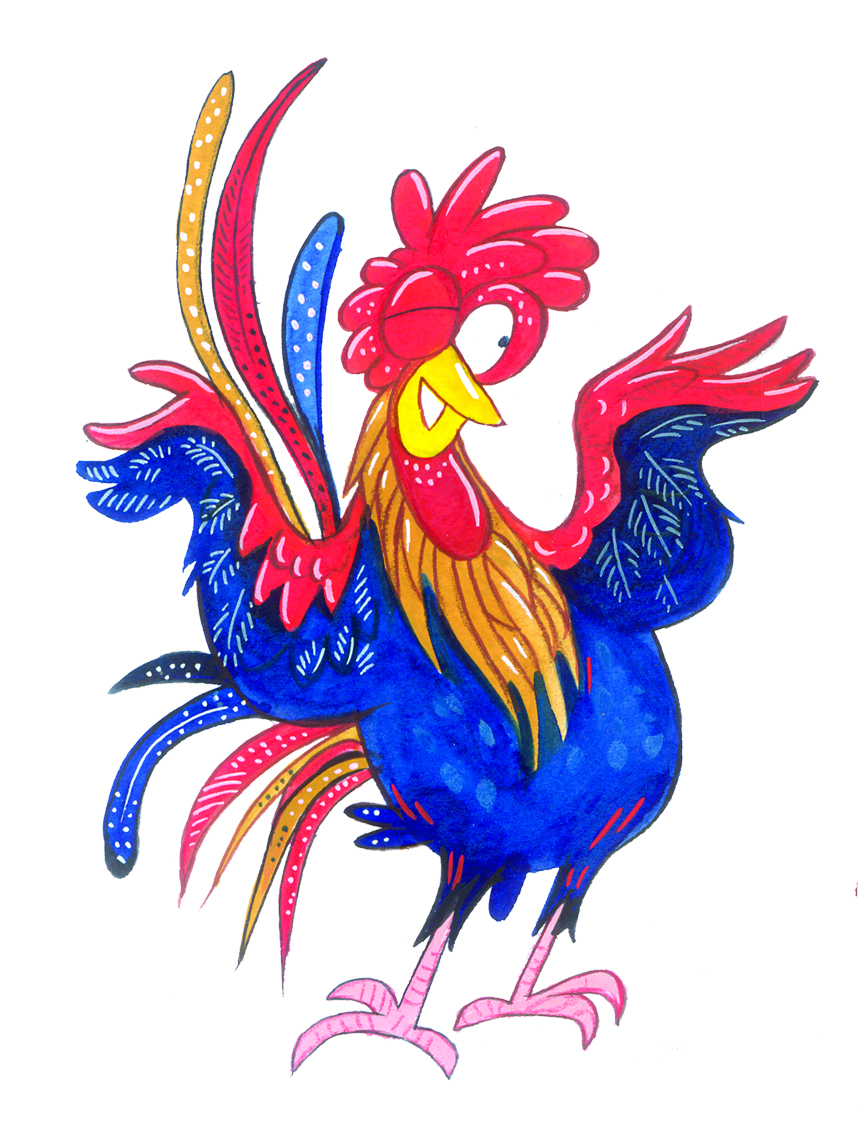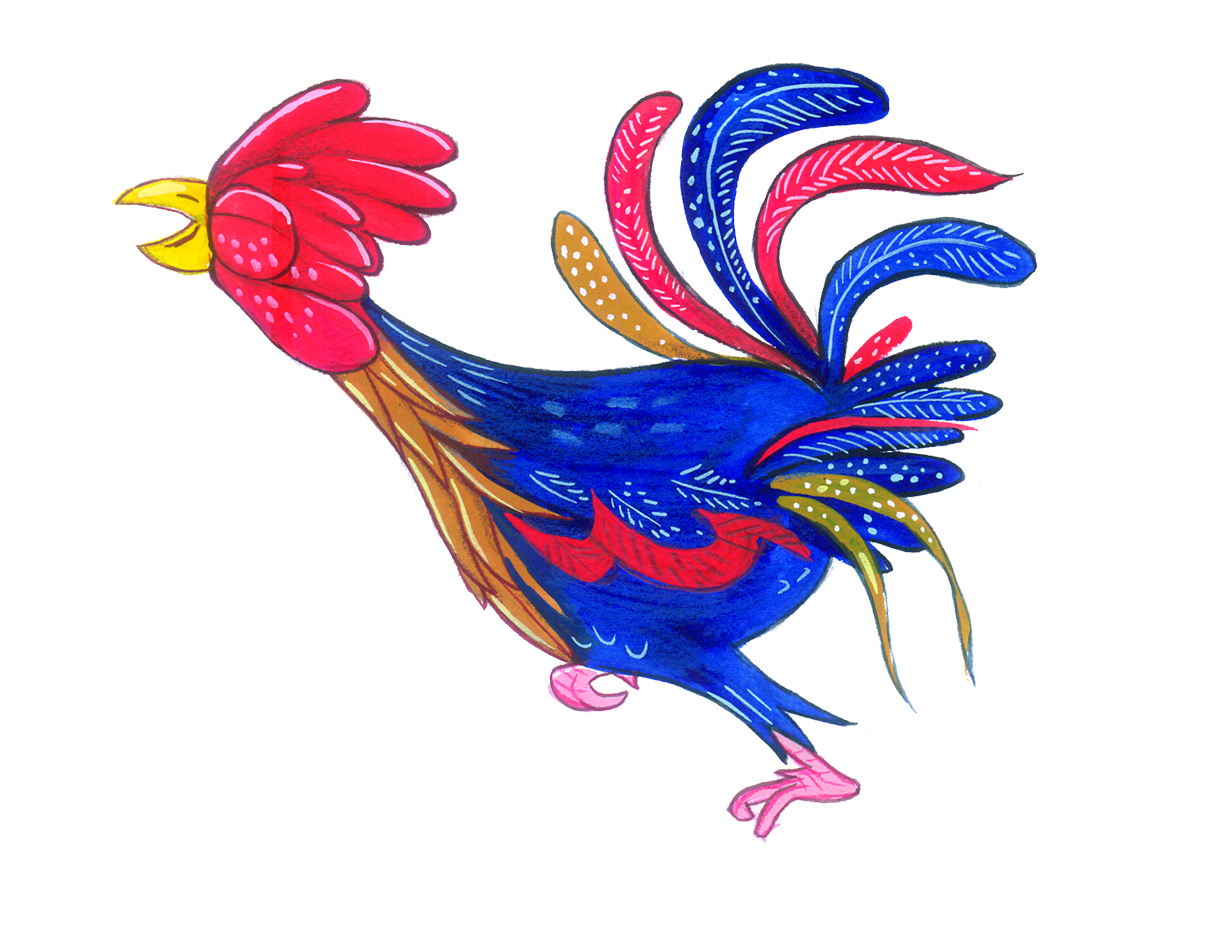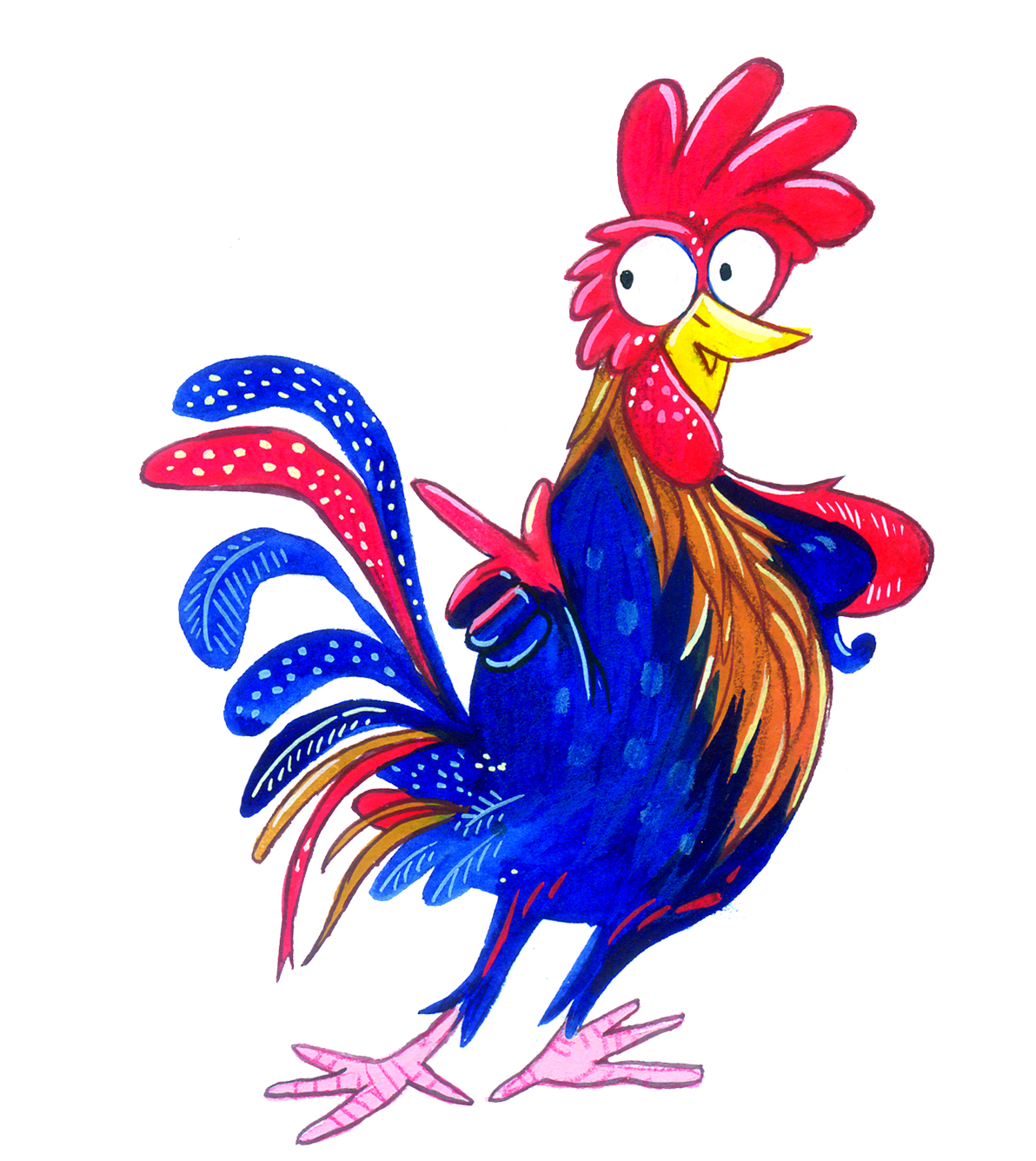 "Move over "Old MacDonald Had A Farm". Natasha Sharma's new picture book Rooster Raga is a much more fun way to get children to understand animal sounds. Ruru is gearing up for Rooster Day, but all his efforts come to naught because he still can't emit the right rooster call of "kukaroo kuroo". He sets off to meet different animals like the cow, the cat and the donkey to see how they talk. What follows is a delightful rooster raga song and dance. Beautifully illustrated by Priya Kuriyan, the book is a riot of colours – Ruru himself is resplendent in red, purple and yellow."
"A visual treat with its brilliant colours, great layout and minimal text! This book is sure to delight and entertain children everywhere… 
…On the surface, the story is bright, effervescent and fun, but deep down it conveys an all-important message to children – It is alright to be different. Everyone has his or her own special talent and own special challenges. It is neccessary to understand and appreciate them and ford our own individual paths with confidence."
" … Concluding in a heart-warming affirmation of selfhood, and celebrating not only heterogeneity but also the ability to learn new things, albeit in one's own special way, Rooster Raga reminds its readers that life, like music, is entirely about community; and belonging to a community is not about being a clone Au contraire, communities are made of several little bits of differences and belonging is an amalgam of inconsistencies, something that Priya Kuriyan captures very beautifully in her final illustration of the rooster and hen community- replete with hens, chicks and roosters of every description. Her art work is clean and expressive, complementing the simplicity of the story in just the right ways.
… the single most important thing that many of us realize too late, the pretty wish that Natasha Sharma makes in the last page of Rooster Raga, for two children- "May you always discover what makes your heart sing". An easy story, with familiar animal companions and plenty of new animal songs to try out- Rooster Raga is definitely a cute addition to the shopping cart."
What we loved about the book
1. The lovely simple words which connect you immediately to the character
2. The way the sound of each animal is described perfectly
3. The way each animal moves its body while making the sound is described. It was an absolutely delight for me to read it aloud to the brat and made me wonder about the super observation power of the author to notice how animals move when they make sounds!
4. The illustrations – Priya Kuriyan is a class apart
5. The song at the end of the book. It's a catch and the best part is the simple lesson the song imparts
6. The book finally tells us that we are what we are and we don't need to be anyone else. Everyone is unique and that's the best lesson the book gives
7. As with all children's books, the ending is adorable!
Recommended especially if you are having a party with small kids and want to engage them by reading aloud with appropriate sounds or if you are teaching a bunch of kids and want to do some fun activities with them.