Play 'Pin the tail on Squiggle!'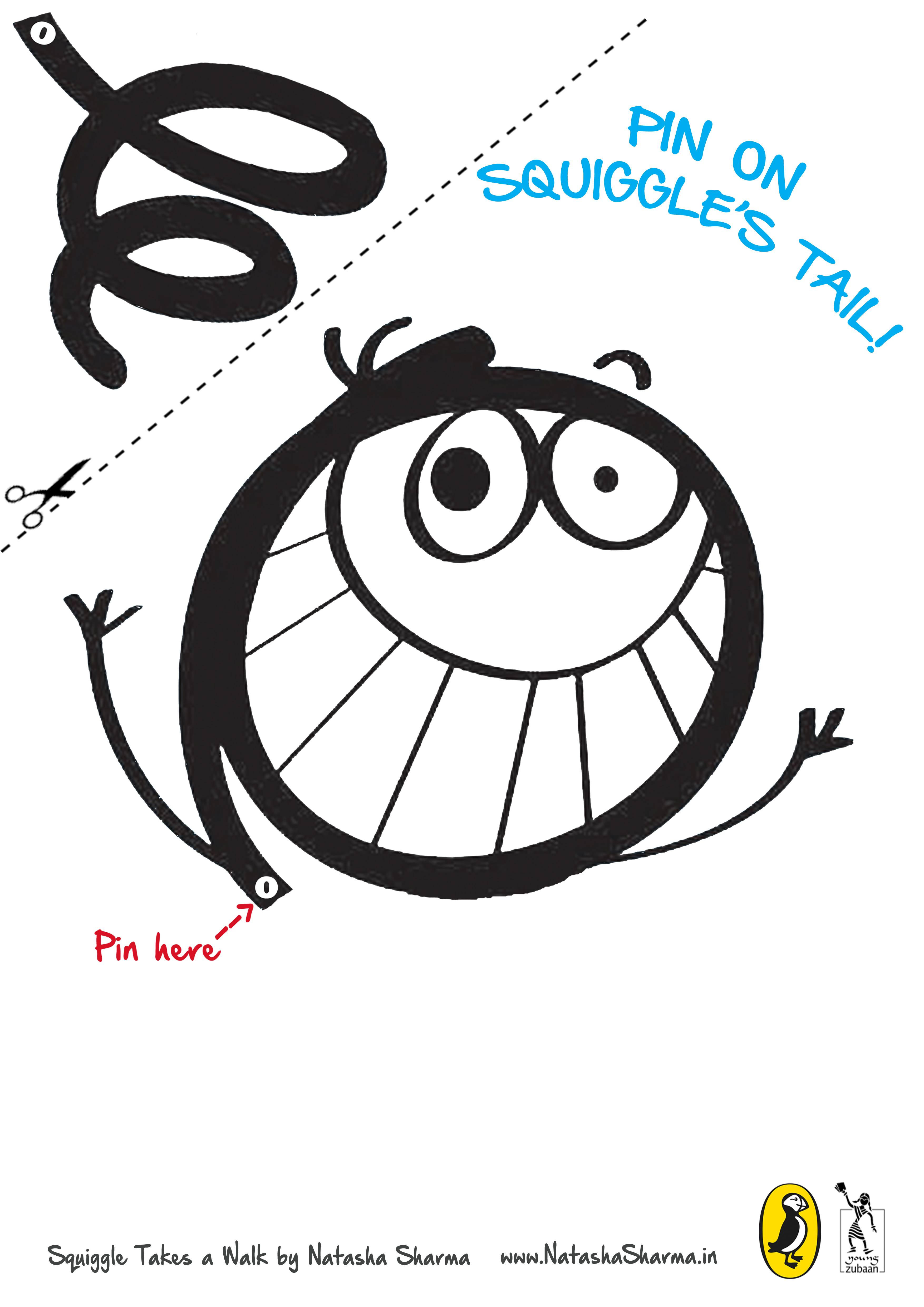 Squiggle's lost her bouncy tail!
Help her get it back.
A game that is fabulous for a Squiggle Punctuation Party in class, in your library or at home.
You play it in the same way as 'Pin the tail on the donkey'.
Save (right click and save image) and print out the image of the poster.
Now cut along the dotted line to cut away Squiggle's tail.
Pin up the rest of the sheet.
Tie a blindfold on the first participant, hand her the tail, spin her around and she's all set to try and match the 'O' on the tail to the one on Squiggle.
The person who gets closest in the winner.
The prize? The book, Squiggle Takes a Walk!