What a delightful and satisfying weekend this was! Bookaroo in Pune had the venue Sambhaji Park packed to capacity, hordes of excited children and lots and lots of storytelling.
My session, Jive to the Rooster Raga had delightful moments with the children joining in and dancing with me to the rooster raga.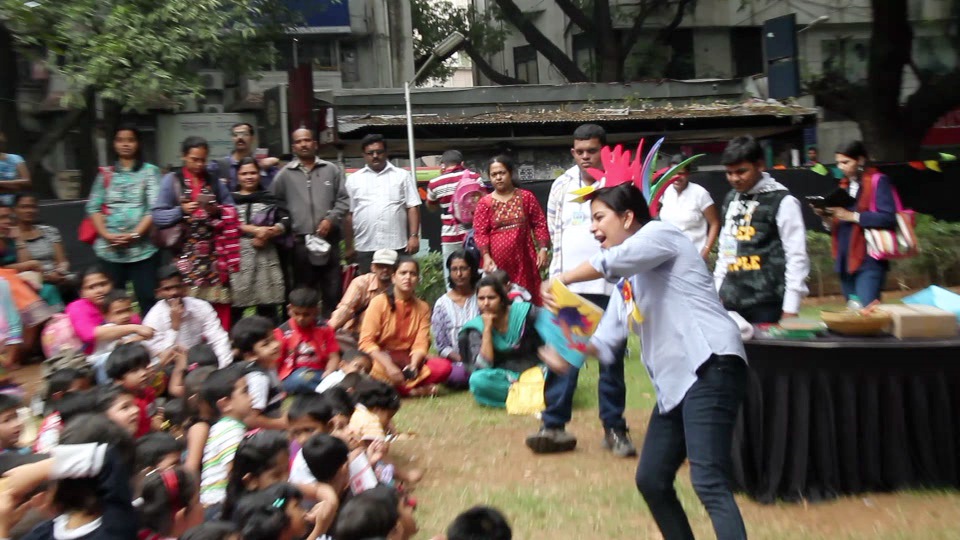 The session on Bonkers had a 200 strong crowd go bonkers as we talked about dogs and madcap adventures, both real and imaginary. We then drew our very own Bonkers dog and after a bit of a debate on whether to give my dog spots, we decided to give him a nice dose of patches.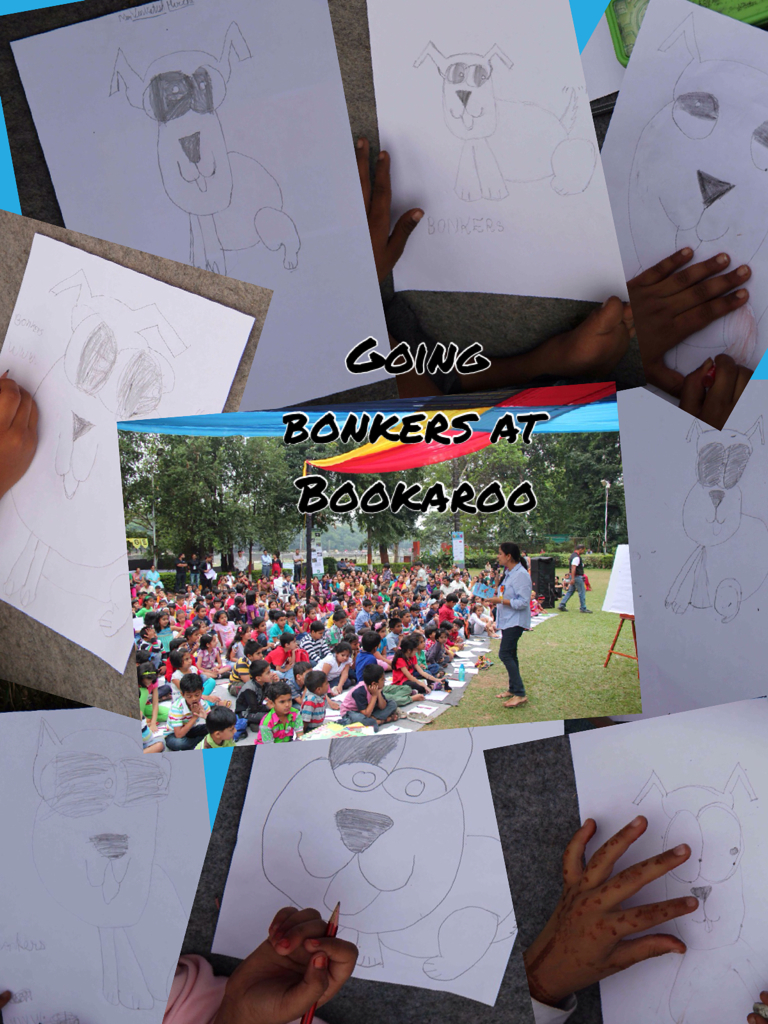 Donning my moustache and turban for Icky, Yucky, Mucky (it was too hot for the robe!) enables me to be that extra bit messy. Burps, slurps and nibbles come to the fore with extra panache once that fuzzy growth appears on my upper lip! We had a riot of splotch monsters come to life at the end of the session with each child creating their own to take home. For art activities around Icky, Yucky, Mucky! do look into the art and teacher kits for the book.
A wonderful weekend and I hope that Bookaroo is back in Pune next year.
Now, onward to the exciting Junior Writers Bug festival in Mumbai next weekend. Do join me for sessions around Bonkers and Rooster Raga. For session timings and venue click here.