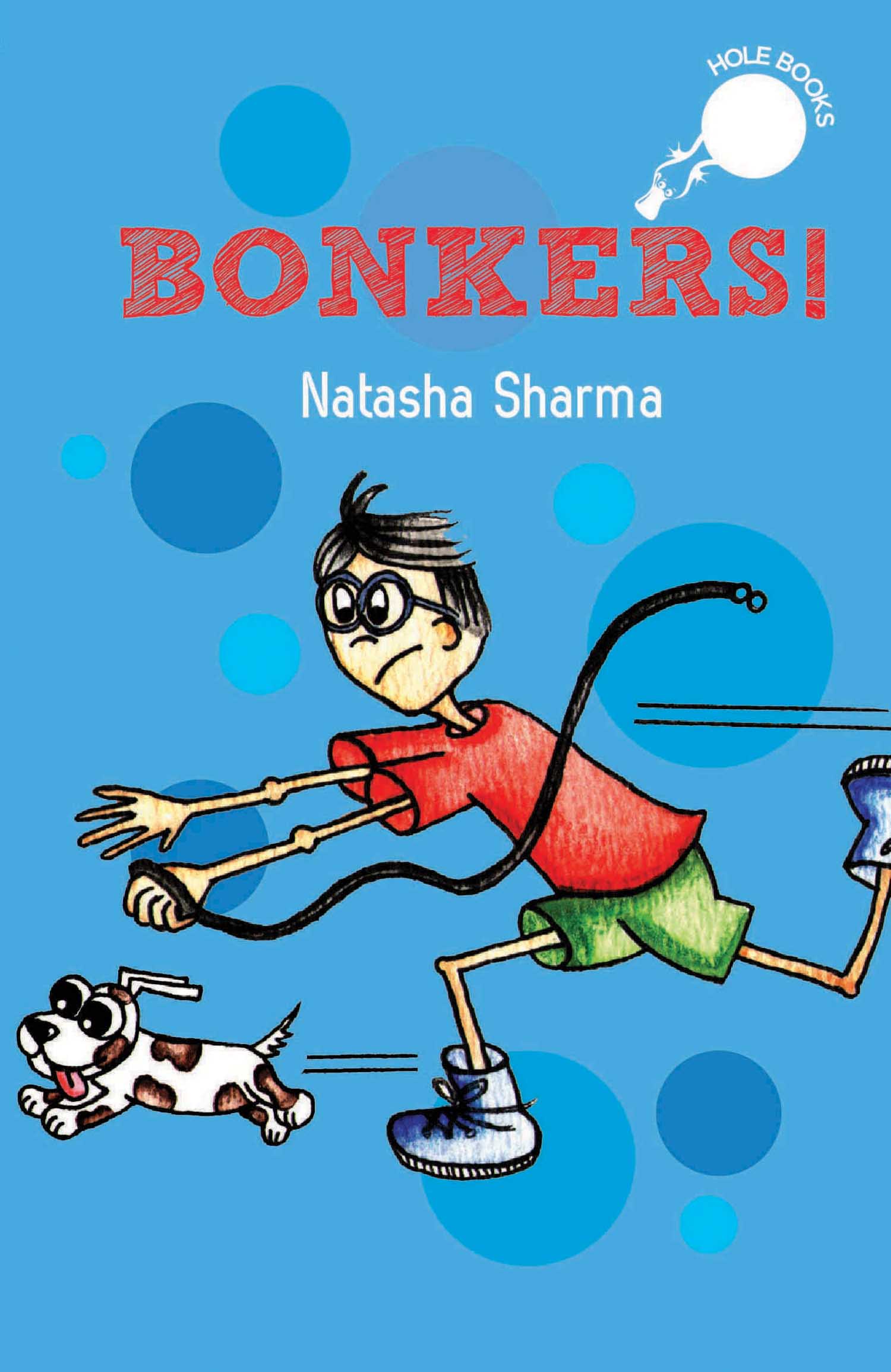 2014 SCBWI Crystal Kite Award winner
For India, Middle East, Asia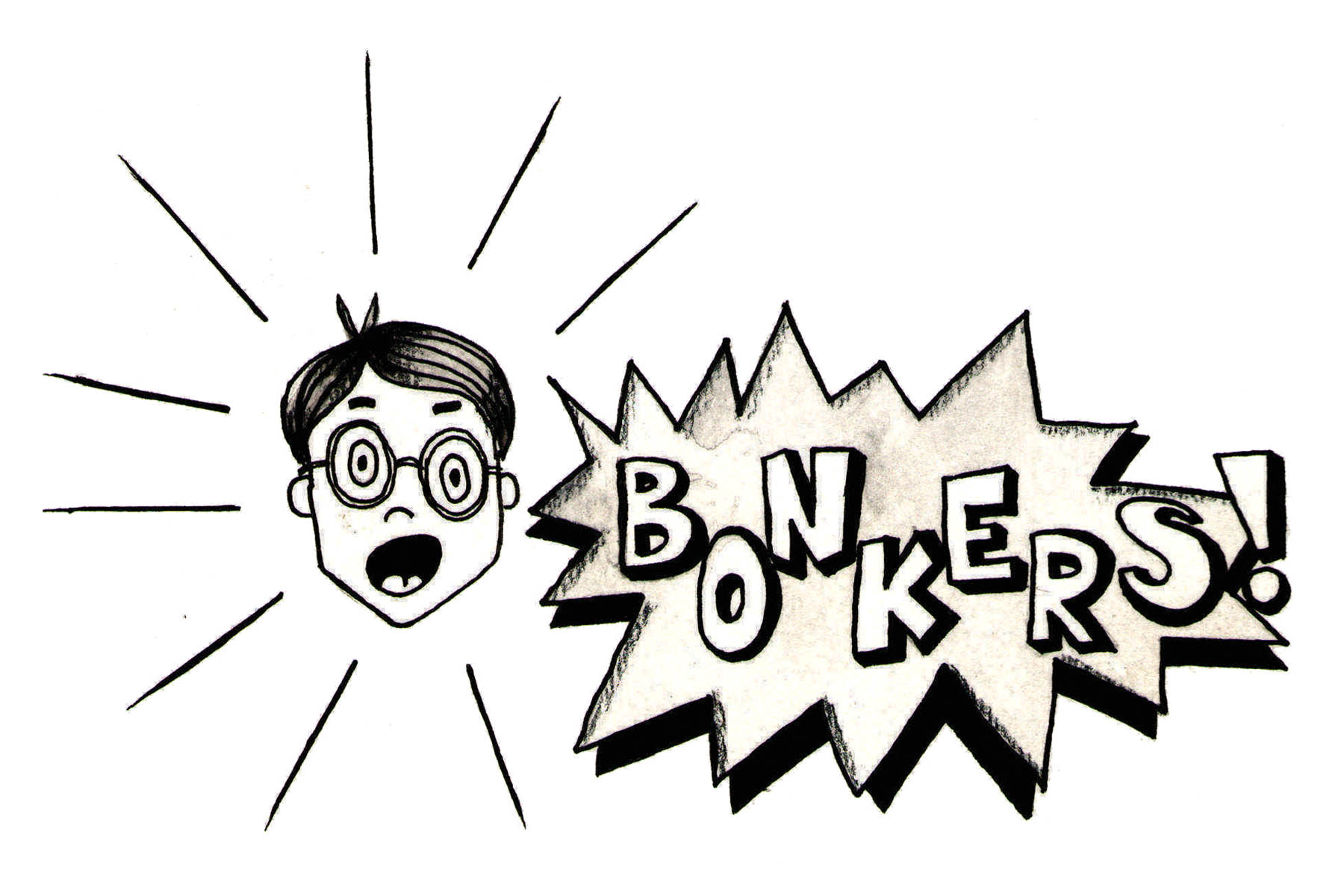 In Flipkart's Best Children's Books 2013
"How does one get a child to read books is the question many parents of young children ask. Well, I say, get them books such as this one." – Young India Books
Do you have a dog? Do you want a dog? Go bonkers reading about Bonkers!
Bonkers! features all the madness of the author's childhood, with a house full of dogs.
Bonkers! is a hOle book, a delightful series by Duckbill publishers for younger readers.
Armaan's new dog Bonkers is insane: he chews Armaan's spectacles, eats up his favourite shoe and gets him into deep trouble with the school bully, TT. Between mopping, toilet training Bonkers and escaping from TT, Armaan's life has become impossible … will it ever get back to normal?
What's the bit about the hole? The book literally has a hole punched through it! Apart from becoming a part of the illustrations, the hole very usefully doubles up as a convenient hanging option, a stick-your-finger-through-it-spinner kind of thing, a pendant to loop through a chain around your neck and whatever else you can come up with.
Publisher: Duckbill Books (2013)
ISBN: 978-93-83331-02-4
Language: English
Rs. 125
---
Buy the book. Woof!
Available in all bookstores and online book retailers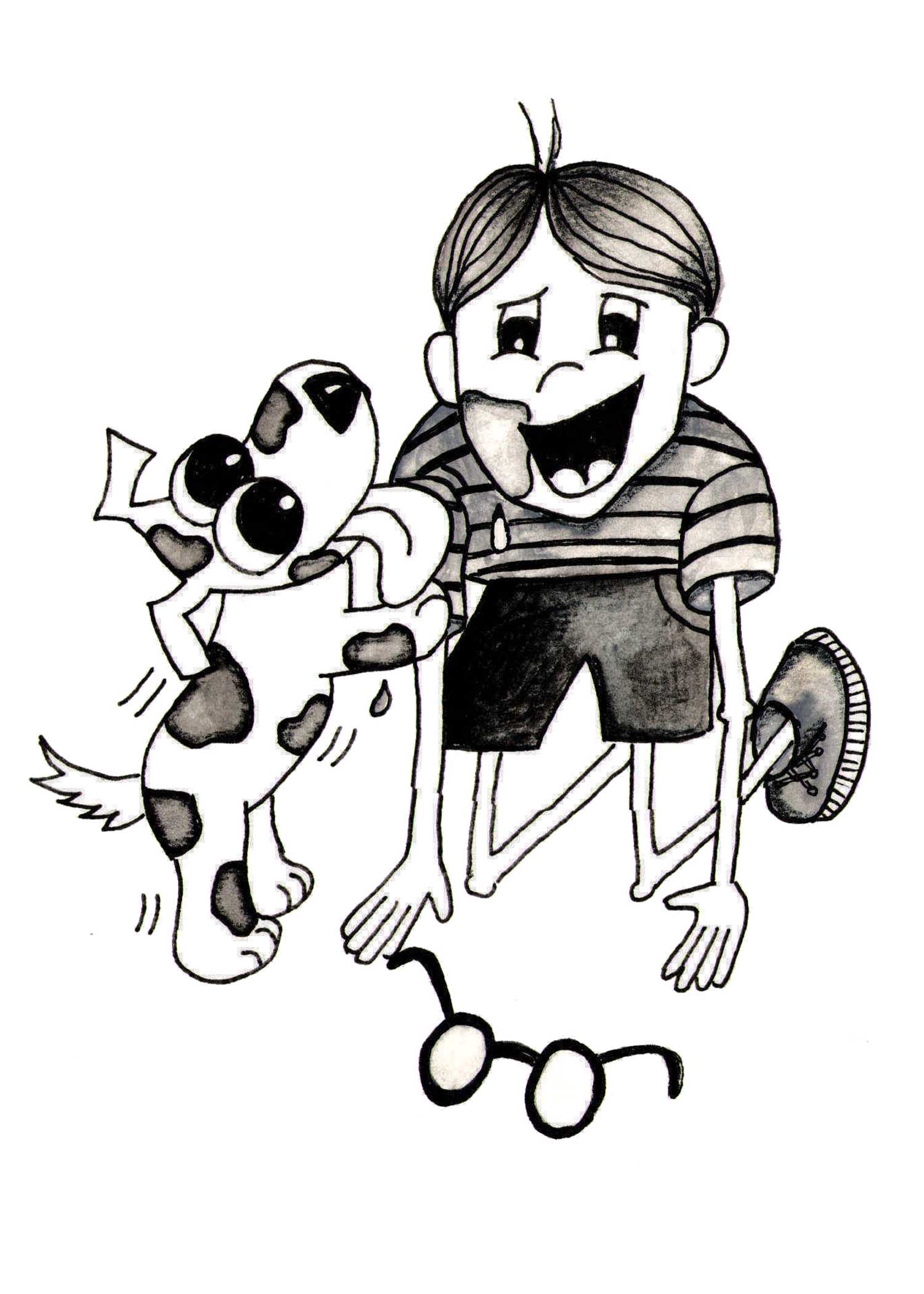 In Flipkart's Best Children's books of 2013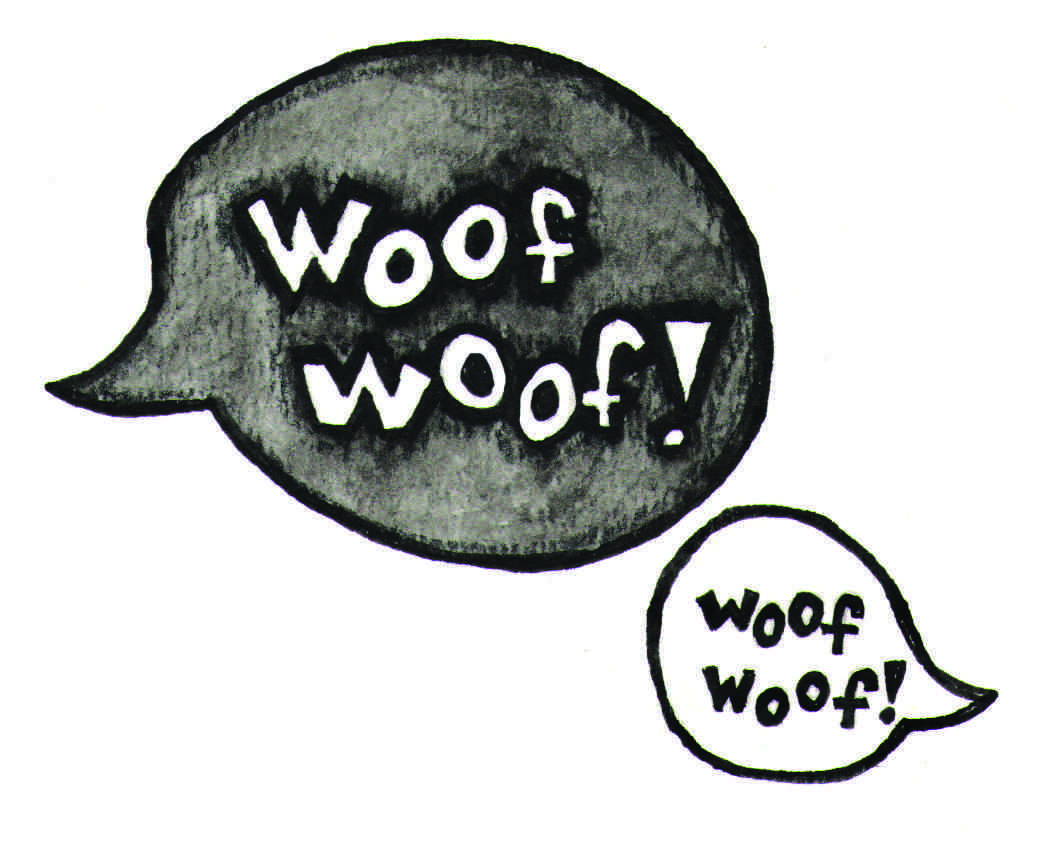 How does one get a child to read books is the question many parents of young children ask.
Well, I say, get them books such as this one.
True to his name, Bonkers indulges in madcap activities. The dog-lover at home has been giggling away at Bonkers' antics …
I sat and laughed a lot when I read the book. I was giggling at many of the incidents described in the book. And the descriptions are so well written, that I could imagine the scene in front of me. There is a whole chapter on deciding Bonkers' name. That one had me in splits. Hilarious is an understatement. And of course, I loved the ending of the book.
Life Lessons from Obi Singh who is the original and awe inspiring Bonkers!
A hOle LOT OF TALK ON INSPIRATION AND DOGS! WOOF! WOOF! 
---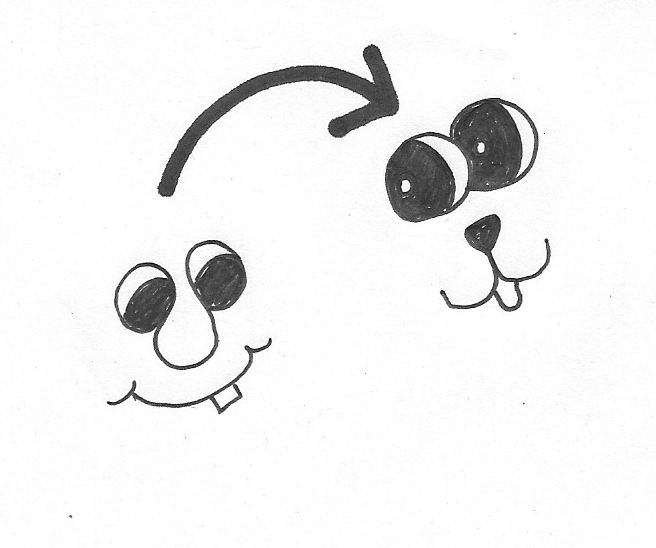 From a Bonkers doodle to a Bonkers dog!
Bonkers! started off as my sign-off on cards while in college. Back then, I would doodle two big eyes connected by a bulbous nose (any suggestion of resemblance of the doodle's nose to mine shall be seriously frowned upon). This would be finished off with a smile, a little tooth sticking out and a scribble saying 'Bonkers!' 
Recently, when a dear friend recalled this, I took a closer look at the Bonkers from college and the facial features of Bonkers now created by Deepti Sunder, the illustrator of the book. Deepti has given the mad mutt gigantic crazy eyes. A dog's nose in any case leans towards being blobby. She rounded off the face with a nice doggy grin with a little tongue sticking out.
Natasha's Doggy Chronicles
Excerpts from my diary from when I was in school (I have omitted the year in each entry to keep you guessing how far back were my school years): February 2
Dear Diary, I woke up today with three pups dangling from the ends of my hair. Seriously! This is what happened. I was sleeping on a mattress on the floor, when they stormed the room, rushed to my bed, grabbed my hair that lay gently on my pillow and gave a terrific TUG!
Natasha and Bonkers interviewed by Himanjali and Rousseau, a super time telling dog.
On real life inspiration for Bonkers, life choices and more.
HS: Tell us a little about Obi Singh, the current and original Bonkers! How much of him has got into this book?
NS: Obi Singh is a hurricane that has hit my parent's home. A jet-black cocker spaniel, he laid claim to everything and everyone the moment he stepped in through the door. I get hourly updates of his insane antics and let me tell you–if you think Bonkers is well … bonkers, Obi Singh can probably throw him into a tizzy. Shredded clothes and puddles of pee are now blah in Obi Singh's world.